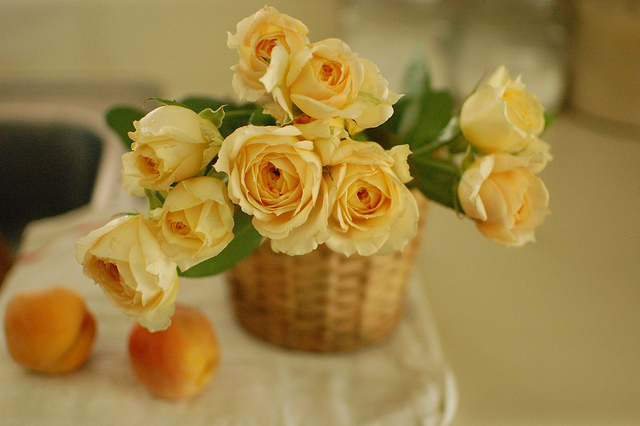 A little scene from my kitchen this morning. Fall swooped in this week. It's been a little difficult to part with summertime so I am off to the lake later today to soak up any bits that are left. Hope you guys have a great weekend! Here are a few of my posts from Babble.com this week:
Drool-worthy Italian baby clothes.
Hands-down my favorite place to buy clothes.
One more thing: This is the last chance to sign up for my fall flower class. Most likely I won't be teaching another class for quite some time. Sign up here!
Photos: Chelsea Fuss.