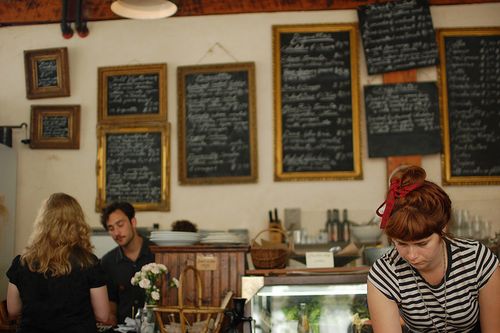 I spent the weekend in Vancouver, B.C. with two lovely friends. My favorite place to eat when I visit Vancouver is Finch's Tea and Coffeehouse.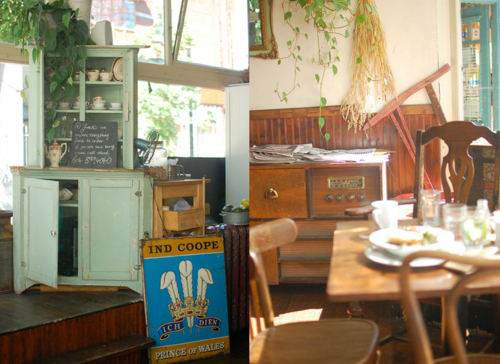 The sandwiches are oh so delicious and fresh and the atmosphere is dripping with charm.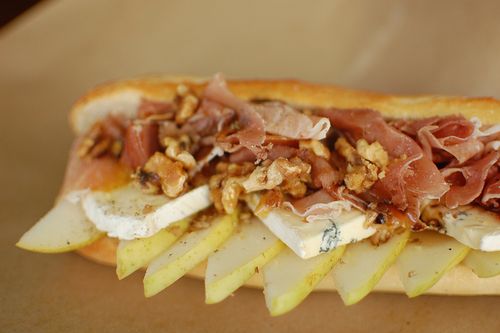 This time around I had the pear, blue cheese, brie, prosciutto and walnut sandwich. All the sandwiches are served on pieces of brown paper.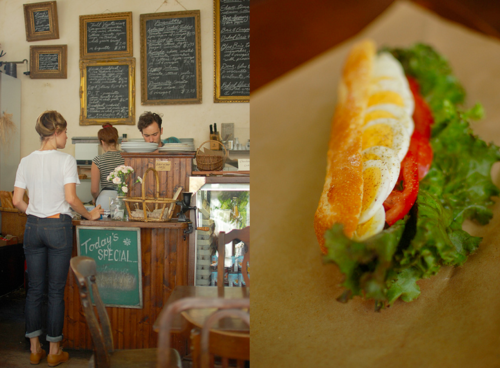 Cori had the egg salad and Jenny had my favorite which is a mass of avocados, edam cheese, generous salt and pepper, dijon mustard mayo, roasted walnuts, lettuce and cucumbers. It sounds simple, but it's honestly the most amazing sandwich I've ever eaten.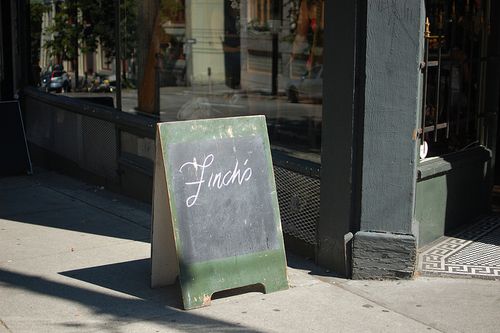 Finch's is located one block from my favorite hotel. I am not big on hotels, especially when I travel alone, because they are just too expensive but The Victorian is reasonable, super charming, has great service and is well-located You can even rent Pashley bicycles from them! I've stayed there twice and loved it (thanks Sunset for the tip!).
Photos: Chelsea Fuss.