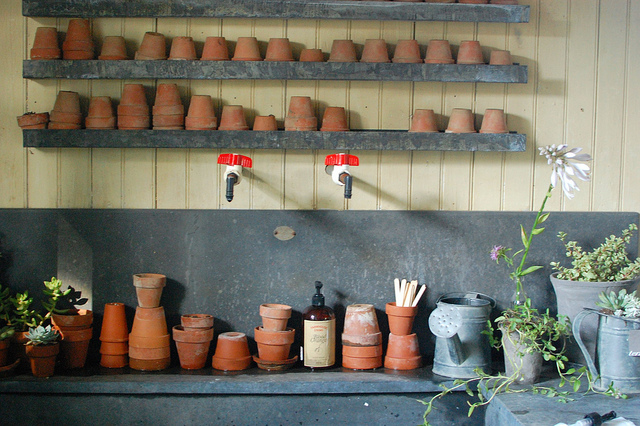 Last week, I attended an event for bloggers at Terrain outside of Philadelphia. I like garden nurseries that set up shop in interesting ways (incorporating retail and food) or just really well-done garden shops like Smith and Hawken (RIP!). Some of my other favorites include Petersham Nurseries in England, Rosendals Trädgård in Sweden, and the now defunct Poppybox Gardens (my old employer). I'd love to see more nurseries of this variety here in the US.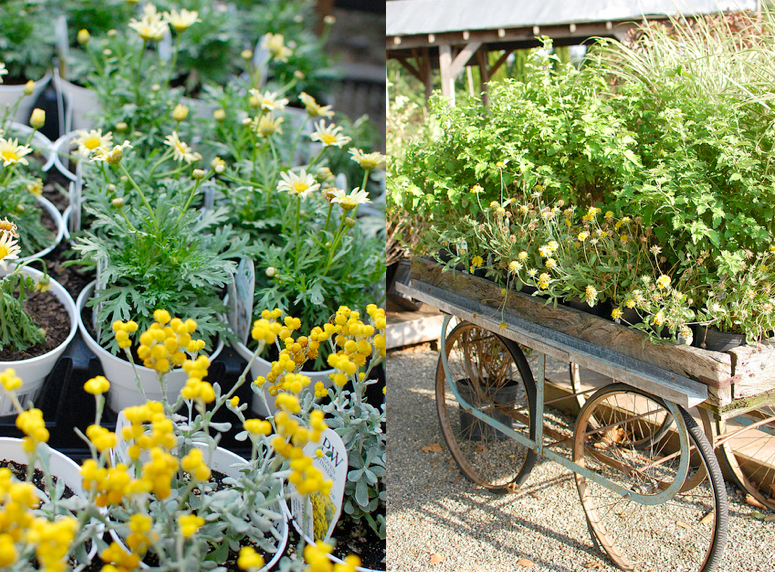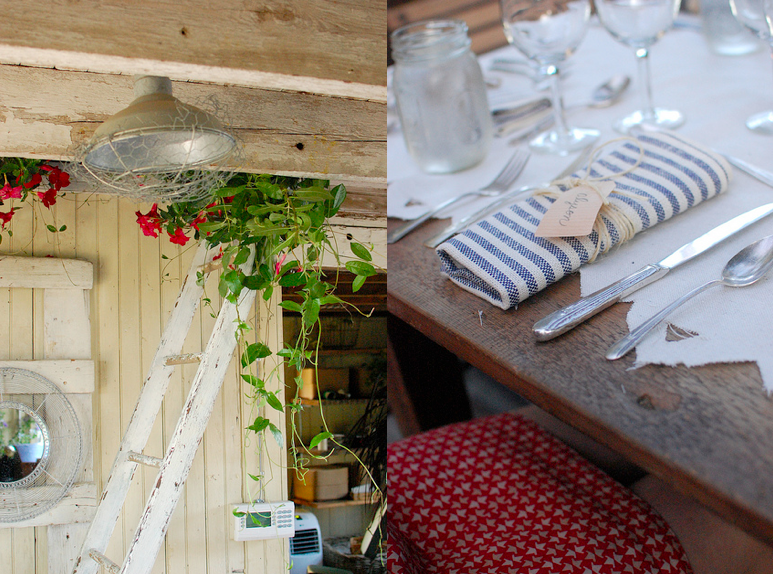 I like the people who work for Terrain and felt at home amongst the gorgeous plants, old furniture, and homegrown food. You can see more photos here.
Photos: Chelsea Fuss. That's the lovely Miss Katy Elliott in the hat! Disclaimer: My trip to Terrain was sponsored. I was not asked to write a post. I only write about things I actually love.