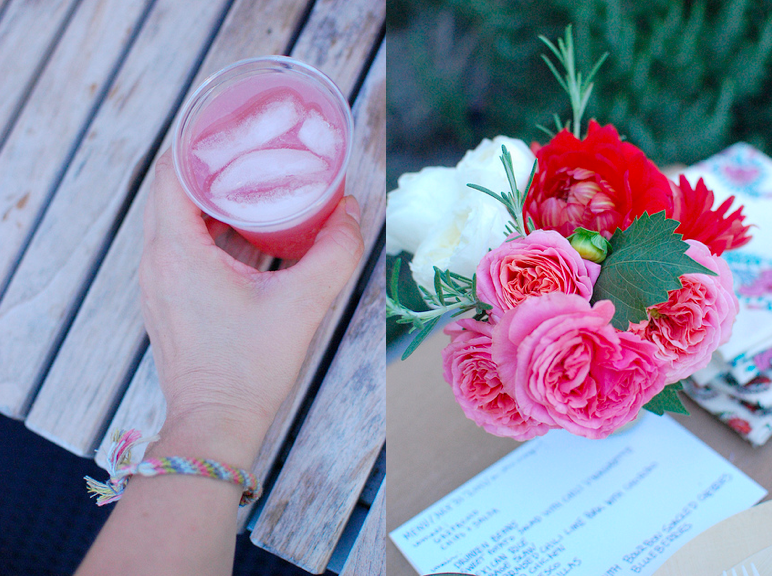 My sister, Lizzy, hosted a rooftop dinner party a few weeks ago. She lives in a high rise where the roof is planted with herbs and native grasses. Our friend, Ansley, brought the most delicious watermelon drink. I brought some pretty napkins and some garden roses and dahlias and Cori brought some gorgeous hydrangeas from her garden.
The menu: Gazpacho (in shot glasses), roasted sweet potatoes, cipollini onions and kale in a chile lime vinaigrette, drunken beans, milk-braised pork, roasted chicken, cabbage slaw, fresh salsa and Mexican rice with crunchy green onions.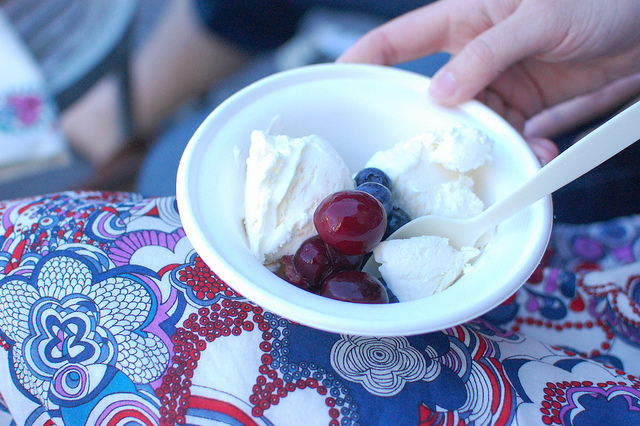 Dessert: Vanilla ice-cream with bourbon soaked cherries.
It was delicious and a lovely evening with friends! Summer is fleeting here in the NW and I plan to continue savoring each moment.
Photos: Chelsea Fuss. Menu: Elizabeth Fuss. Produce provided by The Hillsboro Farmer's Market.