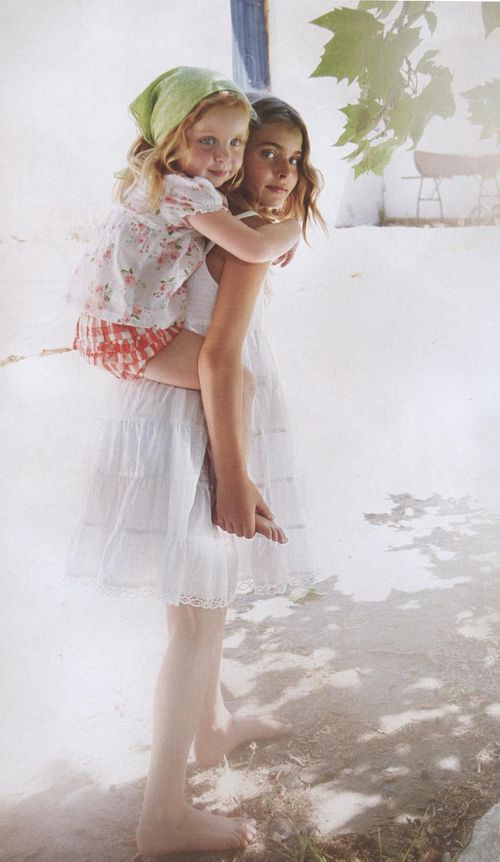 I clipped this page out of Vogue Bambini a few months ago for the gorgeous light in the photograph. I am madly in love with summertime. Last weekend was an epic summer weekend filled with lots of eating in the grass, long bike rides, and an outdoor concert. I just feel like sticking around home for a bit since it's so nice but, alas, I am off to the East Coast next week. I am not sure how often I'll be able to check in but I'll be back when I can! In the meantime, I hope you enjoy these other posts I've just published over at Babble's Family Style blog:
5 Easy Summer Dresses Under $35
Botanical Illustrations (all $10 and under!)
Inexpensive, Indian-Inspired Textiles
 Have a grand weekend!
-Chelsea
Photo: Luciano Pergreffi. Scanned from Vogue Bambini, March/April 2011 from the story, "Flowers Under the Sun"