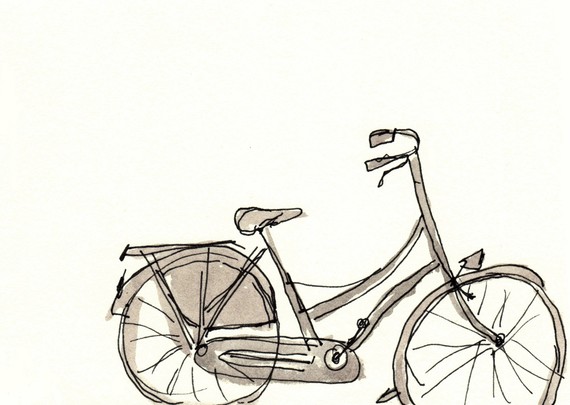 The summer seems to be flying by so I am trying to savor every bright and warm day. I feel so thankful to finally have sunshine! I am thankful for a lot of little things lately. This weekend I am working but hope to have time for a picnic or hike. What are you all up to? I hope your weekend is lovely!
P.S. I also blog for Babble.com. Here are a few more posts from this week.
Five cute and affordable bicycle options.
Pretty roses to hang on your wall.
Five decorating books I love ( I've read most of these cover to cover).
Photo: Dutch Bicycle watercolor by Jamie Shelman.