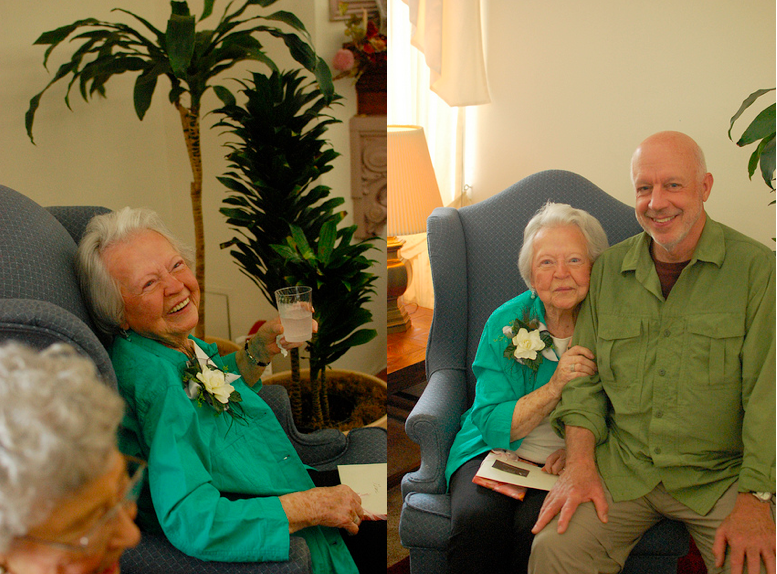 Since I started Frolic! back in 2006, each year, I've shared my grandmother's birthday with readers. Grace is my Dad's mom and a super inspiring woman who I often look to for inspiration. Her determination and positive attitude have seen her through many challenges in life including Breast Cancer. People often ask what her secret is. From what I can tell, Grace values hard work, takes care of other people, doesn't fret over problems for too long, and has made a habit of walking everyday.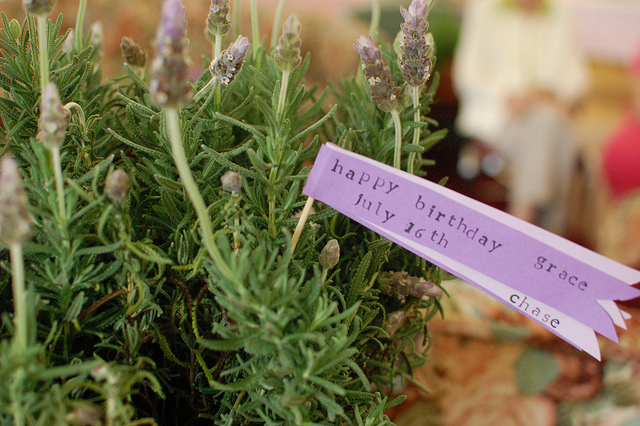 A few weekends ago, we celebrated her 102nd birthday. This was a low-key party and along with her birthday, we celebrated our cousin, Chase, 1, who now shares her birthday as well. Grace looked stunning and I loved the gardenia corsage my cousin made for her. Julianne also potted up plants with little flags and placed them all round the room. It was a lovely celebration. Happy Birthday, Grace!
P.S. You can see Grace's other parties: 98, 99, 100, 101. And, Grace when she was young!
Photos by me.