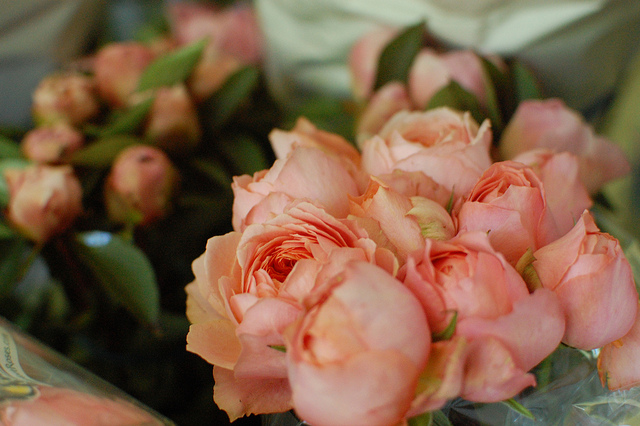 What are you all up to this weekend? I am teaching a flower class then going camping to celebrate my sister's 40th (Happy Birthday, Rebekah!). Also, can't wait to catch the Keren Ann show on Sunday! Hope you all have a lovely June weekend! Thanks for reading Frolic!
P.S. I also work as a blogger for Family Style. New posts below!
Crazy for these summer pieces (all under $55!). 
Did you make these in grade school?
A source for inexpensive, Greek sandals!
-Chelsea
Photo of garden roses by Chelsea Fuss.