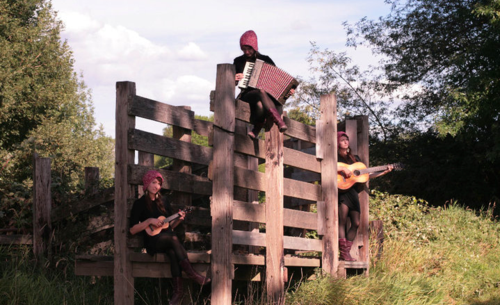 Last Friday I saw Ezza Rose over at The Woods in Sellwood. I was honestly floored by the performance. A crystal clear voice, a charming ukelele and some insanely talented girls make up this Portland band. Start by listening to 2%. If you like Basia Bulet. you'll love Ezza Rose.
P.S. Thank you so much to my guest bloggers: Lauren of Color Collective, Jen of Honey Kennedy, Hannah of Han Picked, Jane of Simple Pretty, and Dottie of Let's Go Ride a Bike! I am excited to be back!
Photo by Cooper Reid courtesy of Ezza Rose.