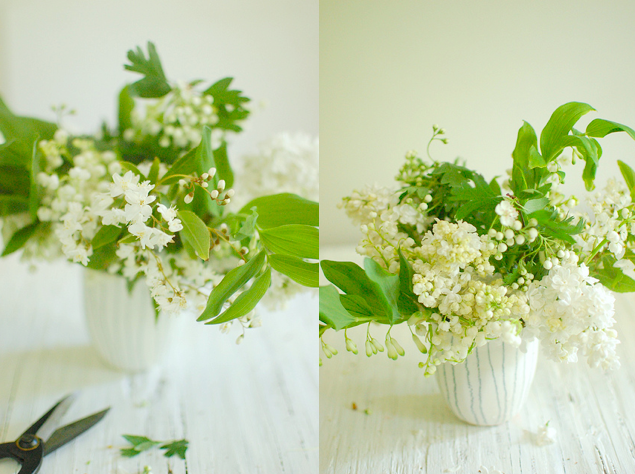 I am excited to launch a new series on the blog today: Flower Recipes! Every other week, I'll share a recipe for a flower arrangement, with full instructions. Each recipe is meant to be a tipping point of inspiration for you to gather flowers from your own garden or market. This bouquet takes just a few minutes to make!
Click here for full instructions and more photos.
Photos: Chelsea Fuss.