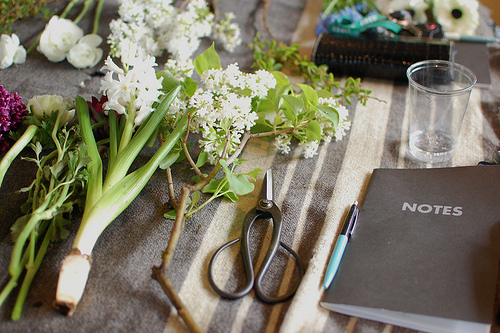 Just in time for  May Day, we held our first, Frolic! Flower Class on Saturday. We had a great group of girls and were lucky to be hosted by the amazing Bernadette Breu.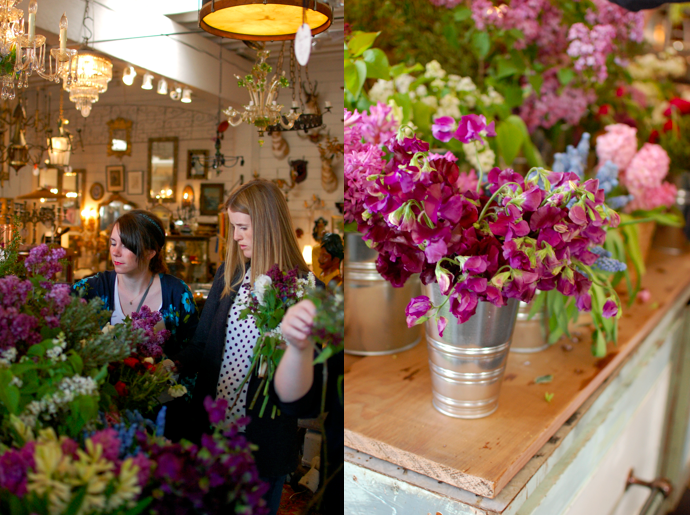 Our flower selection included : three varieties of lilac, hyacinth, muscari, sweet pea, anemone, ranunculus, freesia, myrtle and bruneria.
We munched on homemade  rhubarb+ raspberry galettes (thanks mom!). 
We made hand-tied bouquets and wrapped them up pretty in water tight, aqua pack wrappings. The girls did such a grand job with their bouquets. 
More photos over on Flickr. Didn't they do a great job?
Photos: Chelsea Fuss. Thanks to my friend Alisa for assisting me that day.