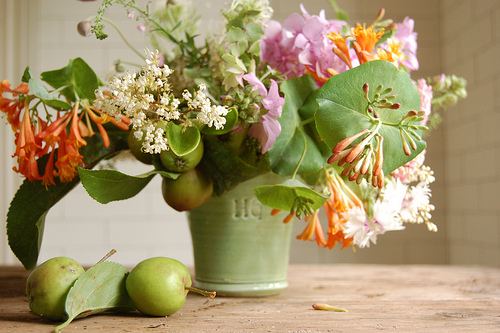 While I am savoring every moment of spring, whenever the skies clear and the sun appears, my stomach is filled with butterflies in anticipation of summer! After a dark, rainy winter dry skies and sunshine fill me with so much joy I could cry! 
I was looking through some flower arrangements I made last summer and feeling so excited for the flower class in a few weeks. We are going to munch on yummy homemade treats, make hand-tied bouquets from hyacinths, anemones and pretty spring greens, and chatter about flowers! I still have a few more spots left if you want to join us. Check out the details right here.
For those of you still dealing with snow, just know that sunshine is around the corner!
Photo + floral design: Chelsea Fuss.