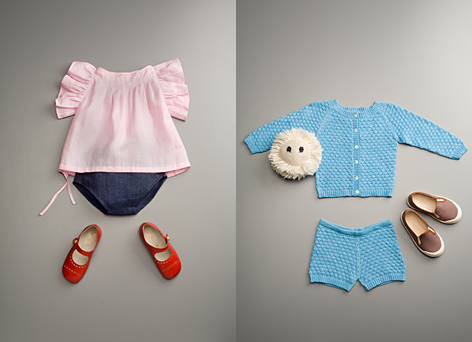 I am also a blogger for Babble.com's Family Style blog. Here are my posts so far this week:
Does anyone love this book as much as I do?
I am so torn. Are these shoes ugly or cute?
Nothing says spring like wheatgrass!
Peek Aren't You Curious + Liberty.
Oooh. The most luxurious children's brand.
Photo: Flora and Henri.