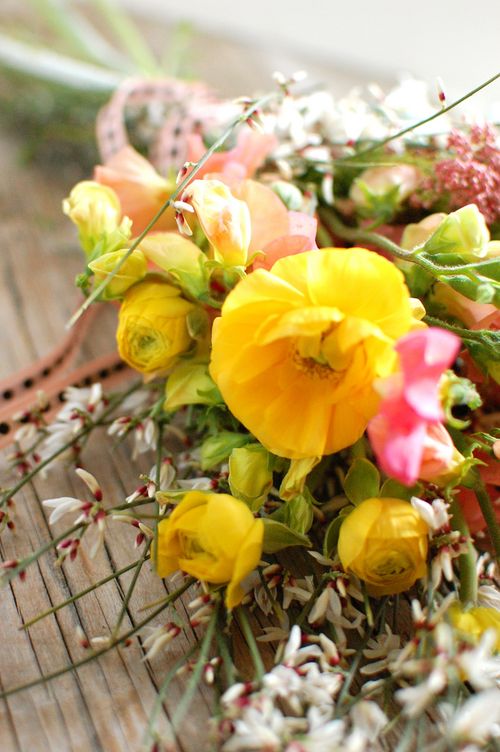 I am welcoming the weekend with open arms. What an exhausting week! Before I begin a giant project next week, I am hoping to soak up some time for organizing, resting and relaxing. Here's an outtake from a little shoot I had a few days ago. I practiced self control at the flower market which was difficult after sniffing blown open freesia blossoms, tuberose, and gardenia plants, gazing at an orange tree and imagining it for my kitchen, and going crazy for some oversized yellow chrysanthemums. I don't have shopping sprees for clothes but flowers and cheese get me almost every time! 
What are you all up to this weekend? Hope you have a lovely one!
Photo: Chelsea Fuss.