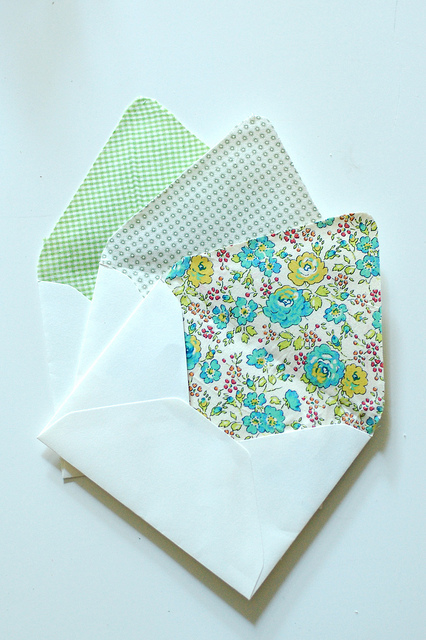 A lot of people asked for a tutorial on the fabric envelopes so I put one up over at Project Wedding. They are so simple and fun! Obviously I did not think of this idea. I first saw it over at the Liberty/Merci collaboration and actually own some of their glorious envelopes.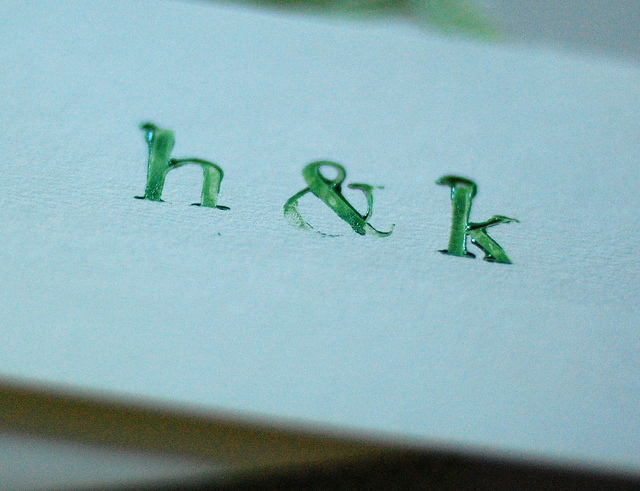 This is a little Thank You card I made to go with the envelopes. I've started brushing paint onto rubber stamps. Perhaps silly. But, I love globs of paint and it gives the letters a three dimensional look that I think is quite lovely. See full DIY over at Project Wedding.
Photos and story by Chelsea Fuss for Project Wedding.