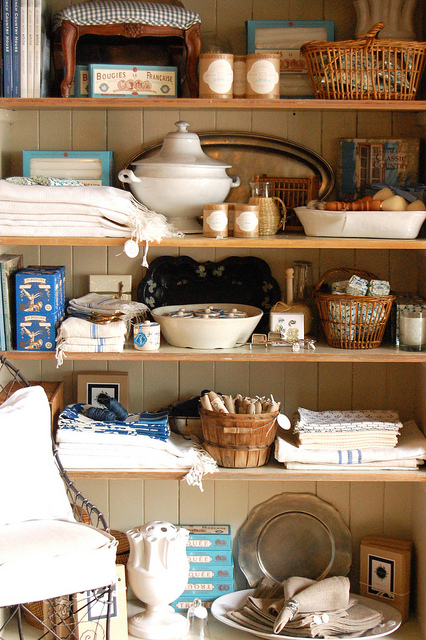 A few weeks ago, Elizabeth Dye mentioned something about a new boutique over in Portland's Sellwood neighborhood. During my staycation I decided to go visit on a whim, thinking that if Elizabeth liked the shop then I probably would too.
When I walked into Marguerite, I immediately loved it and the friendly sales lady at once seemed familiar. As she chatted away, I suddenly relized that this was Donna, a loyal flower shop customer who used to drive into Portland weekly for a hand-tied bouquet from my tiny shop. We had a lovely reunion and Donna agreed that I could come back soon and snap some photos for you.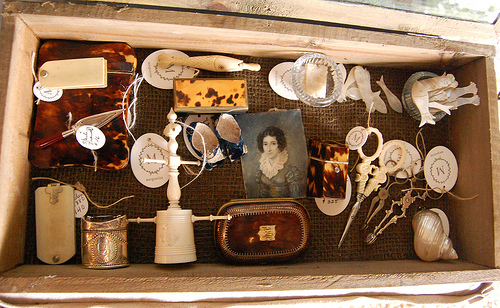 Marguerite was started by Donna's friend, the lovely Daisy Philips and Donna + Daisy (how cute is that?) run the shop together. 
Daisy is a self-professed Anglophile and says she believes everything in your home should be pretty. She clarifies,  "It's not about having a lot of possessions but having a few well-made necessities that make your home beautiful."  I have to agree.
Daisy works long and hard to source unusual items, often from overseas or from small craftspeople in the states. There are luxurious French candles, Austier ceramics , antique bits and bobs, and lots of lovely little things like historic cross-stitch patterns, handmade brooms from Tennessee, and sweet letterpress cards.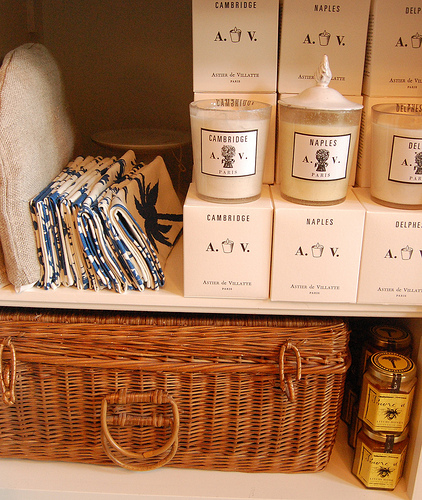 Every season the store changes out completely. For summer, the theme is "Eastern Seashore" so the shop is filled with Sea Salts from France, Breton Striped shirts, and French picnic baskets. It's nearly a lifestyle store, stocking everything from pajamas, to papergoods.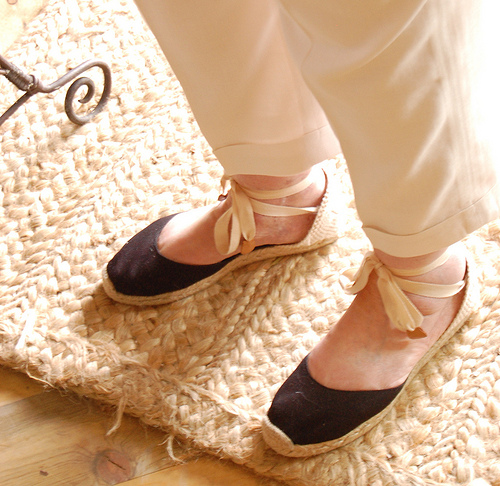 Donna is camera-shy but she was sporting adorable espadrilles to coincide with the shop's summer theme!
No blog or website for Marguerite, so you'll have to visit in person at the address below:
Marguerite, 1520 SE Bybee Blvd, Portland. 503-234-7202
Thank you to Donna and Daisy for letting me spend a morning at the shop. Photos by me. More photos on my Flickr.