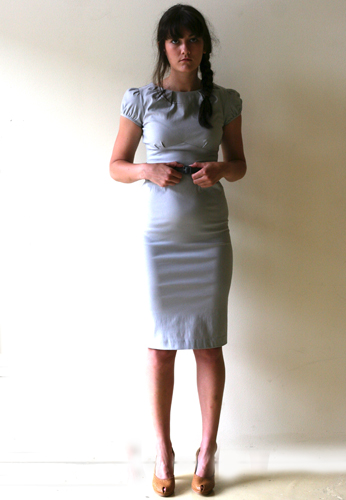 As a blogger, I often get tired of seeing the same styles everywhere, even when I like them. I even get tired of my own tastes! I guess that's why it was so refreshing when I happened upon these form-fitting numbers over at Le Train Bleu.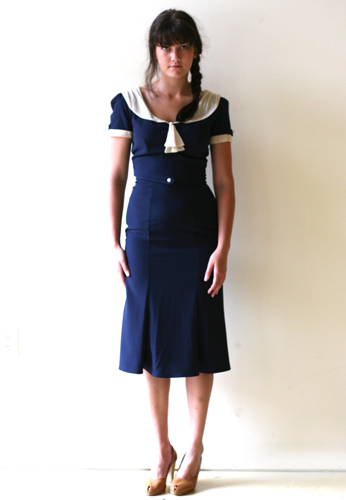 Normally, anything pencil-skirt style is too overtly retro for my taste, but these details are just simple and timeless enough that they pass as effortless instead.
P.S. These sandals from Le Train Bleu are adorable and totally cheap!