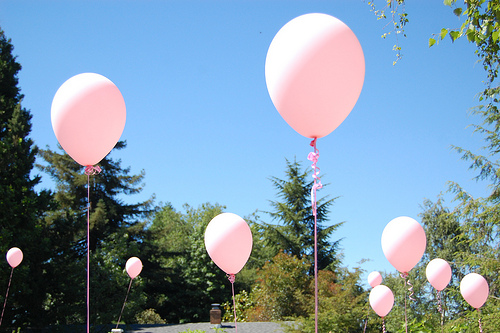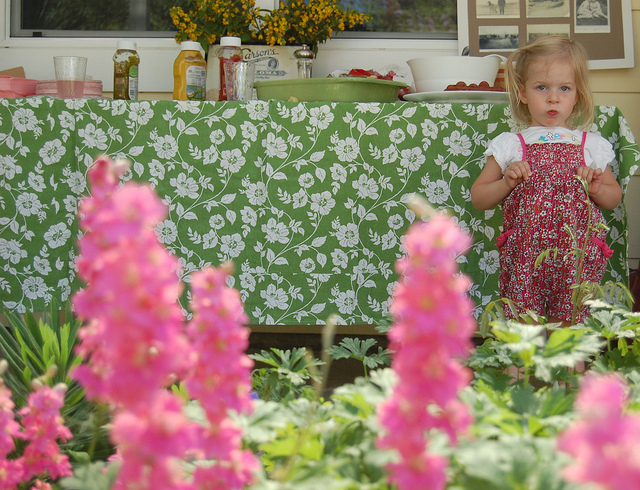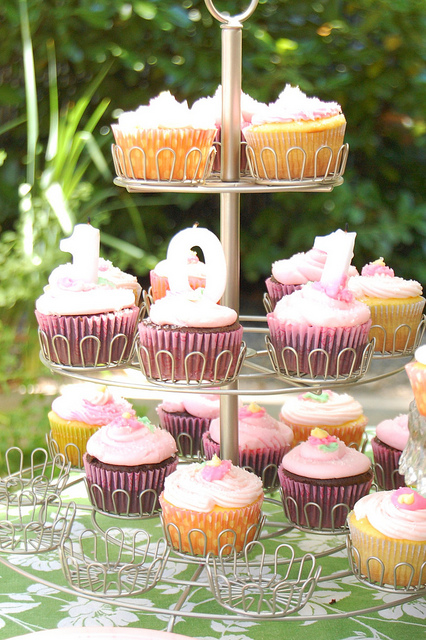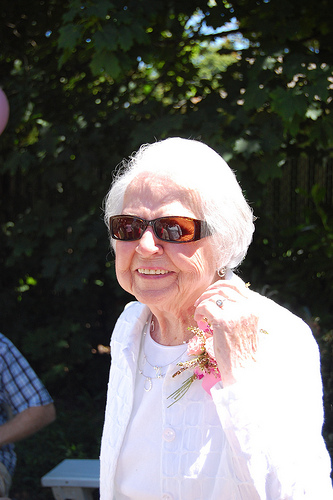 Just a few details from this year's party for Grace, my grandma. My cousin Julianne (also a flower girl!) held the party in her cute little backyard garden and she and my aunt decorated with balloons, homemade cupcakes, and flowered tablecloths. We ate hot dogs and potato salad for lunch because that's my grandma's favorite kind of food!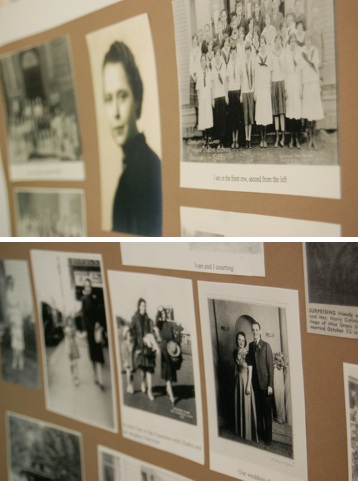 One of my favorite details was the old photo display. Featured were photos from Grace's childhood she spent on a farm in Alberta (with horses and buggies!), her beauty school days in Seattle, her wedding, her days as a mom (and caretaker), and her more recent years walking in races and volunteering for Hilary Clinton's campaign. (Sorry, this is grandma brag time!)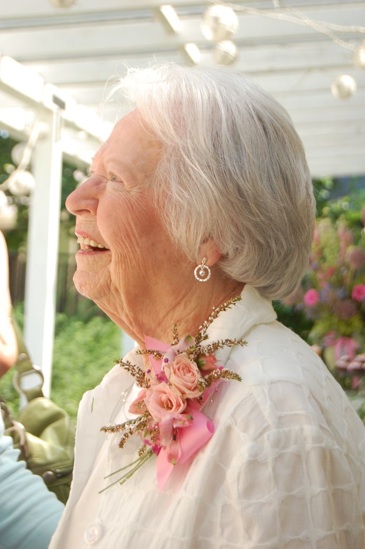 My grandma is seriously adorable, feisty and incredibly inspiring and that's why she's a regular feature here! See her 98th, 99th, and 100th birthday parties. Happy Birthday, Grace!