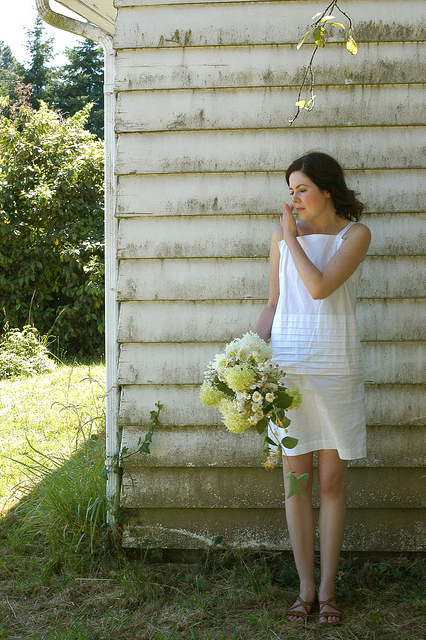 I am on a one-woman campaign to start a short dress/big bouquet wedding trend. I think the combination is killer. You can see more inspiration for this concept here + here.  Check out the full story, and instructions on how to make a tied, cascading bouquet, over at Project Wedding.

A huge thank you to Cori Kindred for modeling (and helping me haul things around, and doing her amazing hair + makeup). Cori also brought along that awesome blue vintage dress. Aren't the sleeves lovely?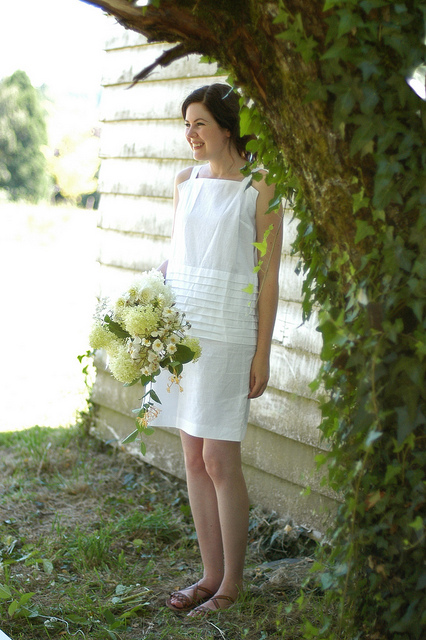 The white dress is new but made from recycled fabrics. It's by Nick Campagne and available at Keep 'Em Flying Vintage in Portland.
Photos and story by Chelsea Fuss for Project Wedding.