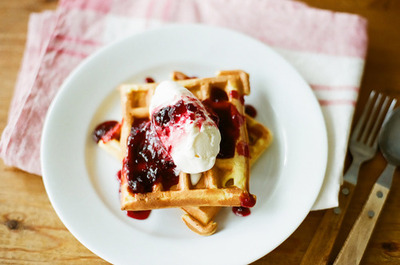 I am thrilled for a sunny forecast this weekend! Lately I've been reviewing my priorities. It's easy for me to get caught up with work but I really want to spend more time enjoying good food, being around friends and family, creating a comfortable home, and being creative just because–all aspirations aside.  I have just a few links to share with you:
–A Frolic! reader created a lovely poster to help with the devastating oil spill. Check it out here.
-I think Nikole might be the most inspiring girl on the Internet right now. I am head over heels for her home tour. Her styling inspires me to live a simple life.
What are you all up to this weekend? I am off on a mini road trip to go visit my grandma (nearly 101 now!) and will hopefully fit in hiking and beach time tomorrow! What are you up to? Have a perfect weekend my friends!
Photo via  Campur-– love this site!