Perfect for an Easter dinner or brunch, this recipe combines the creamy element of mashed potatoes with cheese, fresh herbs and the richness of eggs. Use your imagination and use your favorite herbs and cheese in this dish to make it truly your own.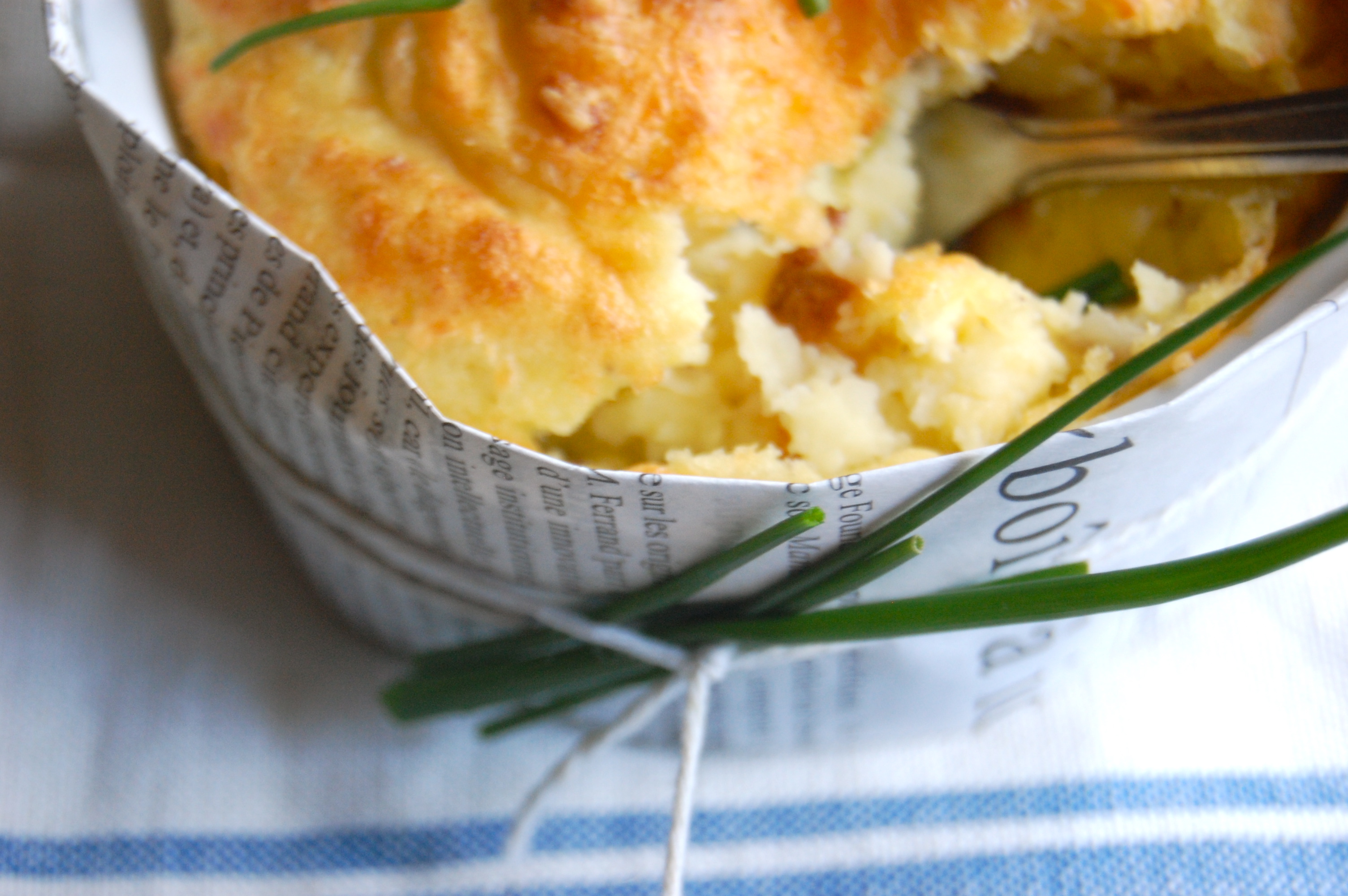 6 large russet potatoes (about 3 pounds), peeled and chopped into 1 inch pieces

4 T. butter, melted
1/2 c. milk
2 T. olive oil
1 1/2 tsp kosher salt
1/2 tsp. fresh ground pepper
4 eggs, separated
2 cups mild cheddar cheese, shredded (or your favorite type of cheese)
3 T. chopped fresh chives (or your favorite fresh herbs)
Heat oven to 400 degrees. Bring a pot of water to a boil over high heat. Add the potatoes. Cook for 15 minutes, or until tender. Drain and set aside. Let sit for 15 minutes, until completely dry and cooled to room temperature.
Put the potatoes through the large grating disk on your food processor, or push them through a potato ricer. Move the potatoes to a large bowl. Add the melted butter, milk, olive oil and salt and fresh ground pepper. Add the 4 egg yolks, 1 1/2 cups cheese and 3 T. chives and stir until combined.
In a separate bowl, beat the egg whites with an electric beater until stiff peaks form. Gently fold them into the potato mixture until completely combined.
Divide the mixture into 4 ramekins. Sprinkle remaining 1/2 cup of cheese over the tops of the ramekins. Bake for 30 minutes, until golden brown. Serve warm. Garnish with fresh herbs. Serves 4.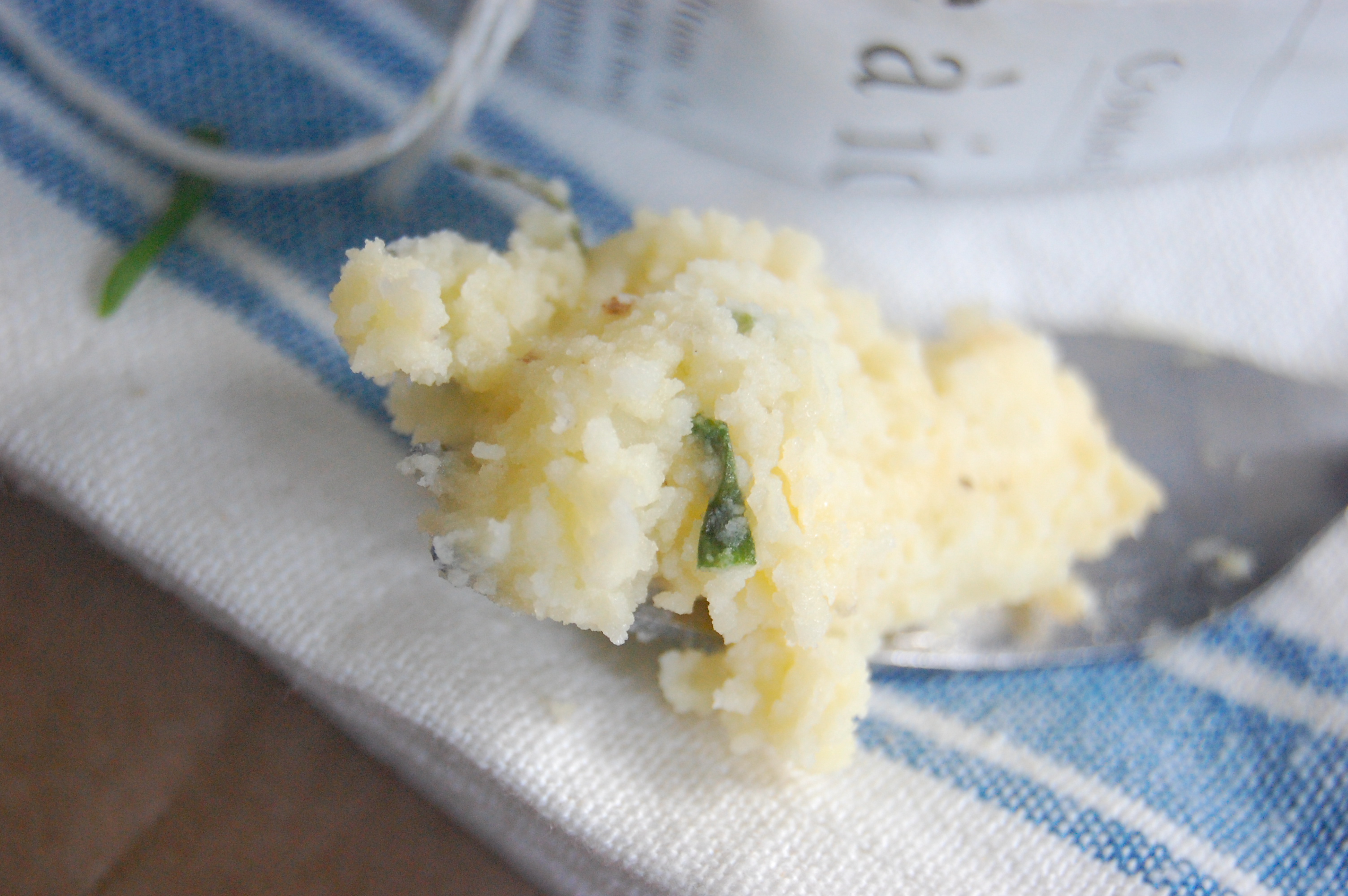 Recipe copyright Elizabeth Fuss. Photos by Chelsea Fuss.