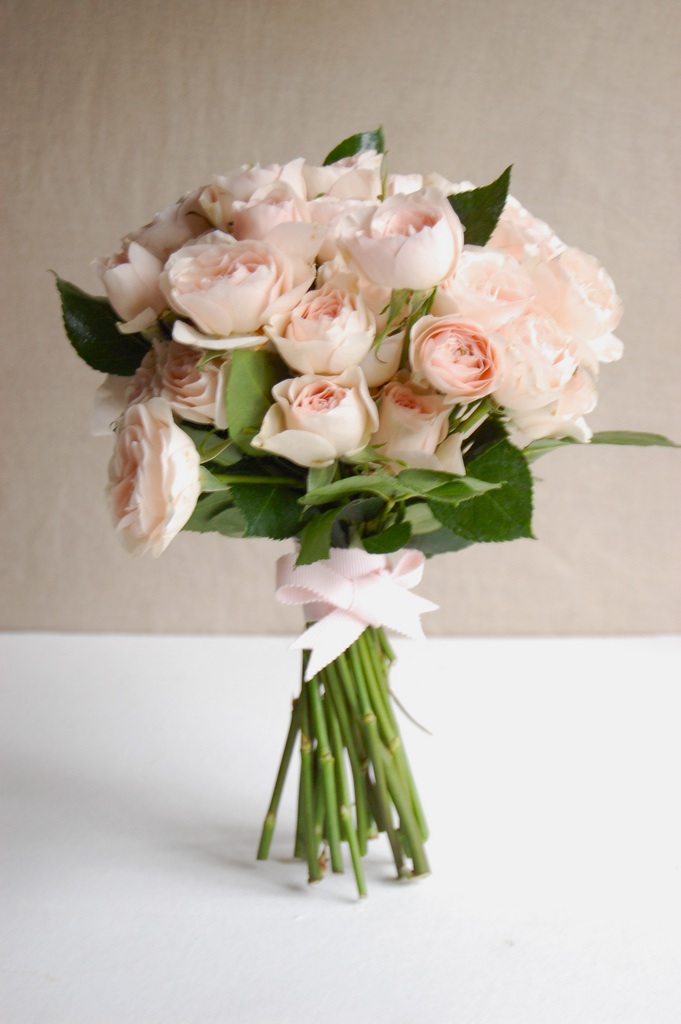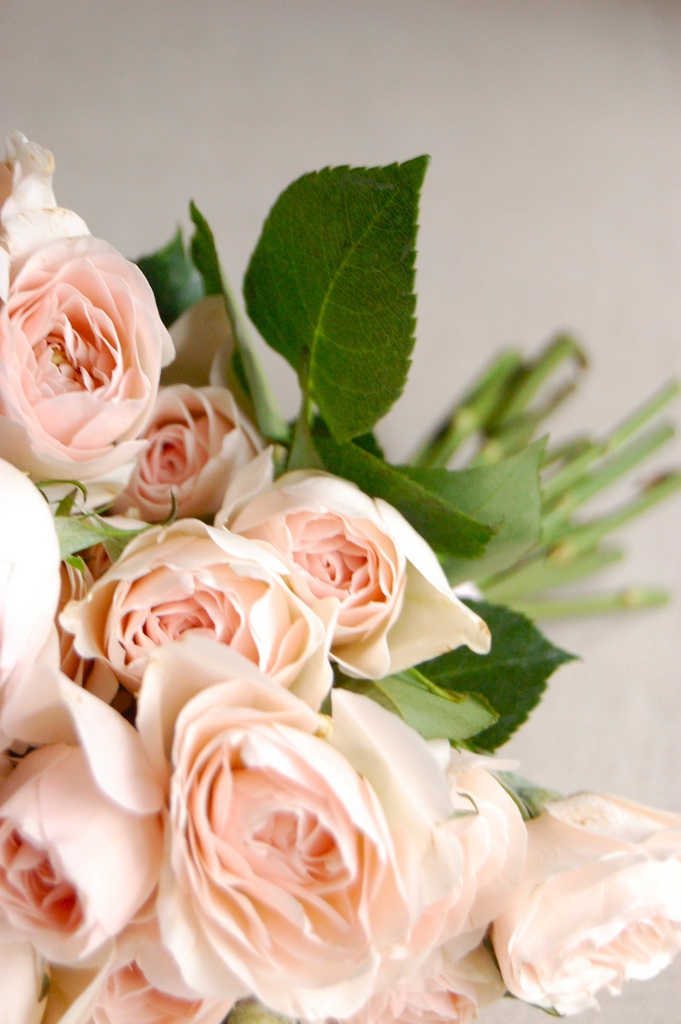 When I was a florist I met with so many brides who loved antique garden roses but were sad that the roses didn't fit into their budget. Often I would recommend inexpensive spray roses in full bloom as a substitute or to use as a mixer with the garden roses to keep the price down. Click here to see a bouquet I made for a bride years ago and I still love it. It's a mix of garden roses and spray roses.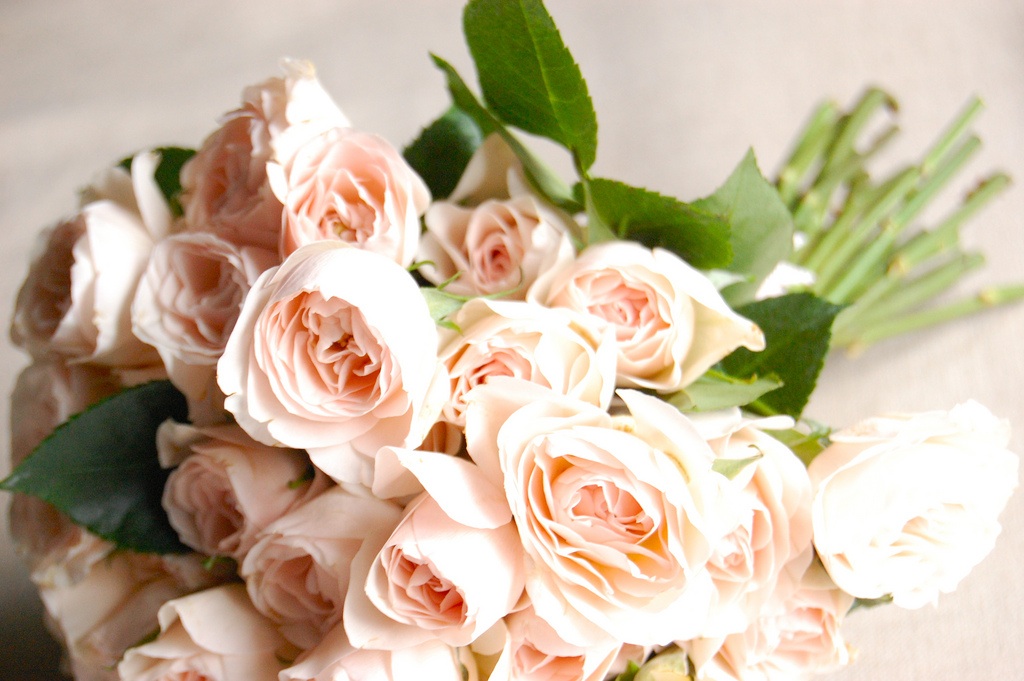 A garden rose bouquet will usually run you upwards of $150. This spray rose bouquet cost $12! There's a way to sort of deconstruct the spray roses to make them look like they were just gathered from the garden (instead of the grocery store!). See full article and instructions on Project Wedding.
Photos by me for Project Wedding.