Last night I fell in love with the adorable ice dancers, Tessa Virtue and Scott Moir (Olympic gold medal winners for Canada!). Their program was impeccable. I always pay close attention to the music and costumes skaters choose and in this case, the taste is flawless.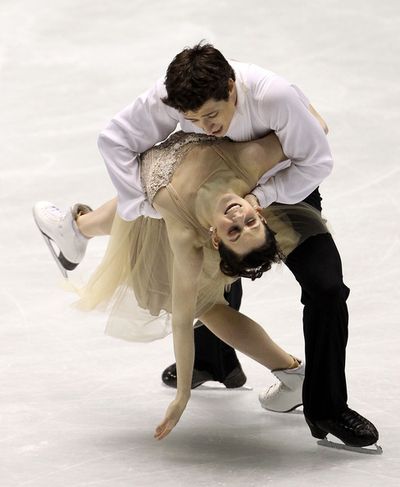 I had a look through their past performances and love nearly everything Tessa has worn. Those fluid, ethereal fabrics are so gorgeous on the ice! 
P.S. Do you remember pair skaters Gordeeva & Grinkov? I still have a vivid memory of watching (and being totally entranced) with their 1994 Olympic program.
Photos from here.