Sugar Love Weddings photographed this wedding in Australia. I love the super low-key and rural feel of it. The couple, Ali and Tim, were married in Kangaroo Valley. I love the charming paper bag arrangements (all made by the bride and friends) combined with the umbrellas and flags! The yellow stripes add a lovely unexpected touch. It's relaxed and imperfect which somehow makes it all perfect! 
You can see another wedding photographed by Sugar Love that I posted here. Also, Ali + Tim's wedding is currently featured in Real Weddings Australia magazine.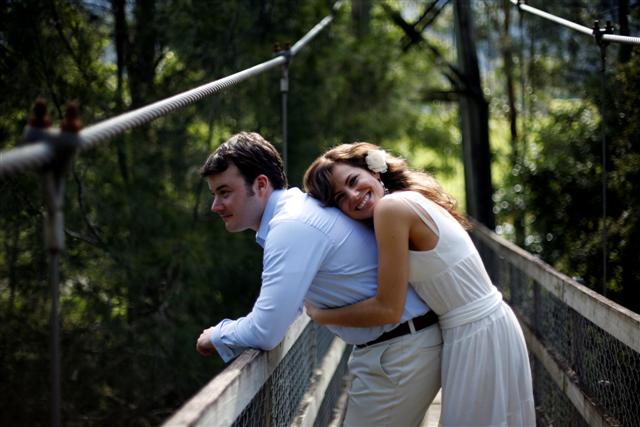 Congrats to the lovely couple! Don't they look happy?