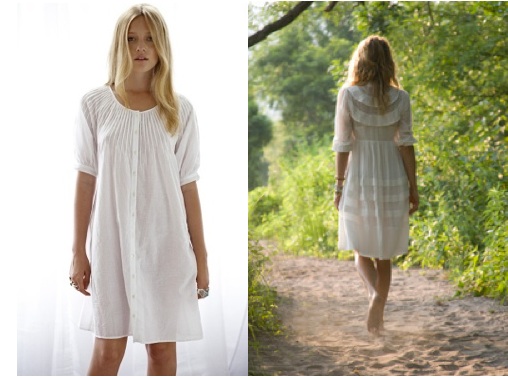 These sweet dresses are perfect for the low-key bride getting married in the country or at the beach. I'd love to have one just for picnics, come summer.
1. Fleur Wood
2. Loup Charmant (via Ill Seen, Ill Said).
P.S. This cotton apron dress was only $35 at a thrift shop!