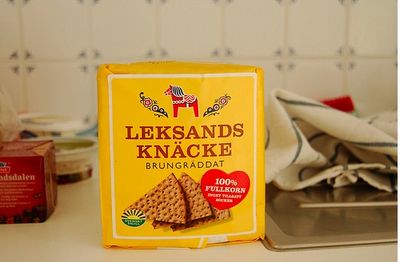 I love experiencing a culture through the food so I am excited to bring a few of my new favorites home from Sweden to share with my family over the holiday. Here are a few of the items I am bringing:
Cardamum pepparkakor (gingersnaps).
Kryddost cheese (yummy cheese filled with caraway + cloves).
Organic vanilla + cardamum sugar from Rosendals. 
Cardamum knäckebröd.
Raspberry + rhubarb marmalade.
Gudbrandsdalen (a Norwegian cheese).
Chokladfabrik truffles (check out the packaging! so cute!).
White Pepper and cardamom chocolate.
Wish I could bring back some of the saffron tomato creme fraiche but it obviously wouldn't travel well!