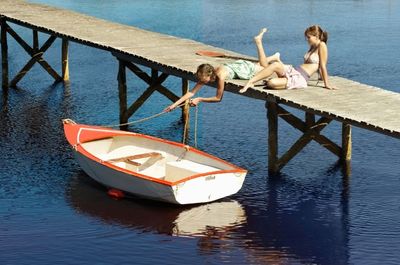 I am getting nervous that the weather is going to turn cold soon! There are still so many summery things left to do. I still want to:
-Eat a lot more fresh berries.
-Go row-boating.
-Do more swimming.
-Go camping.
-Have more picnics!
How about you? What's on your summer to do list?
Photo by Frank Herholdt.