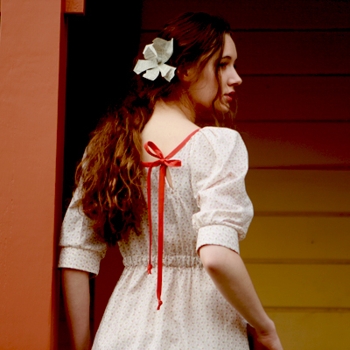 Anisa of Makool Loves You makes the loveliest clothing! Whether it's a whimsical button, a pretty bow, or a graphic fabric, Anisa's designs are filled with unexpected and fun little details. I am simply in love with everything she creates. Oh, and if you live here in Portland, Makool will be opening up a brick and mortar shop very soon! 
Etsy Shop (Samples, seconds, and discounted pieces)
Would you like to be a Frolic! Sponsor? Click here for info.