Looking through some old photos last night, I was totally inspired by all the colors and patterns my mom used to dress my sisters and me in, in the late '70's and early '80's.  She sewed almost everything I wore until I was 18. I still look at the photos and love all the clothes. Thanks, Mom + Happy Mother's Day!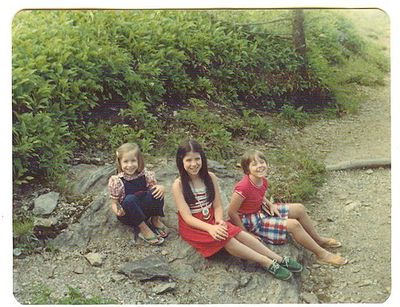 I love the plaids and stripes and the green + yellow shoes!
P.S. The photos are all of my adorable sisters/m+d.