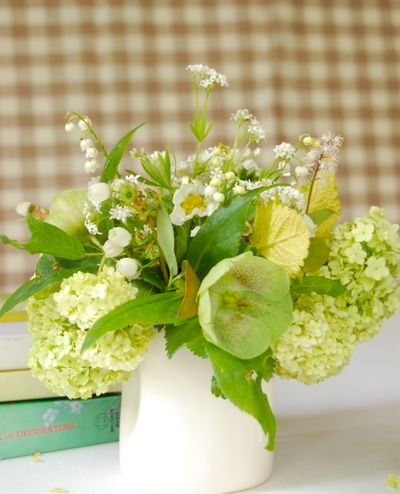 Viburnum (snowball trees) are great to arrange with because they are so lush and full. Just remember to give them a nice clean diagonal cut with clean shears and then a little vertical slice, just like you would with lilacs. For this arrangement, I mixed them with:
Green Hellebores
Lily of the Valley
Heuchara Blossoms
Blueberry Blossoms
Strawberry Blossoms + Greens
Lemon Balm
Sweet Woodruff
I placed it in a handmade cream-colored, ceramic container and I think it suits the arrangement perfectly.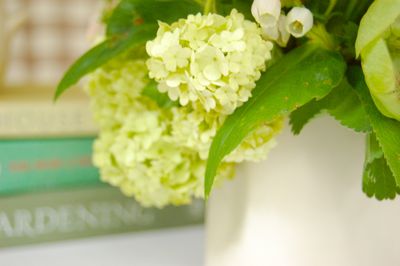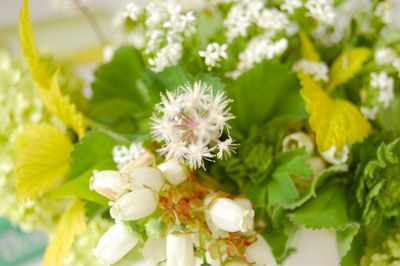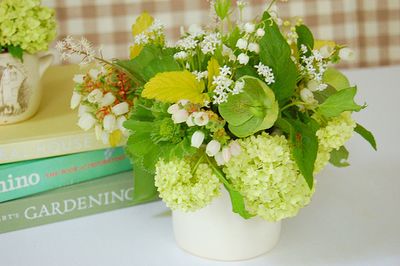 Hope you Enjoy!