Shana, a Frolic! reader, recently eloped with her boyfriend, now husband, to North Carolina. She wrote me this morning to share the photos. The whole thing is so simple, so lovely and so romantic, I couldn't wait to share them with you!
Shana and her husband dated in college, parted ways- living abroad and traveling the world separately. Seven years later, they were serendipitously reunited. When they decided to get married, both were determined not to get caught up in all the hoopla of the wedding industry. The wedding was planned in three weeks.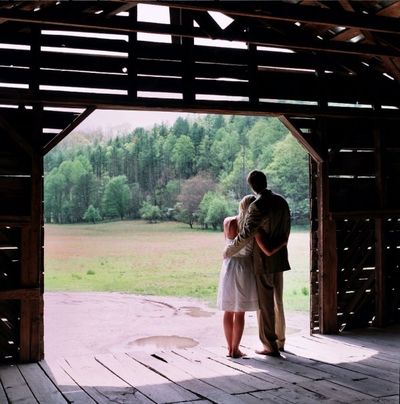 Thank you for sharing your photos, Shana! Congratulations! To see more photos of their day and find out more details, visit their photo album.
Photography by Honour Mann of HH Fine Arts.