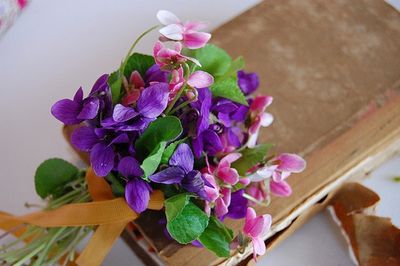 As you know, I adore sweet violets. I am sorry that you've already seen these recently but I thought I'd share a few more pictures for my
Flower of the Week series.
Violets don't last long (3 days) but they are so worth it for their fragrance and charm. I like to leave their stems extra long for a wild look.