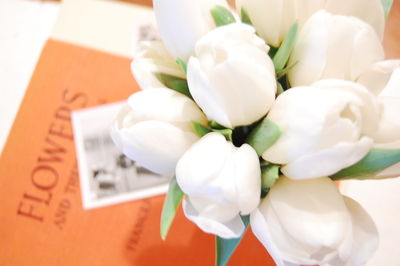 No matter how small my budget is, I always make room for flowers. Each week, I put together a few casual vase-fulls around my apartment. During 2009, I'd like to share my arrangements with you and perhaps a few tips. I hope you enjoy them!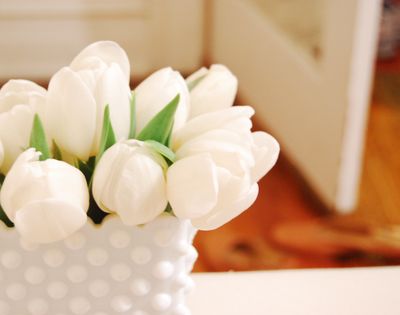 This week I had some tulips leftover from a New Years gathering. I cut
them short and bunched them (10 stems together) into squatty vases.
Since tulips grow in the vase, and these happen to be the type that I
don't like long, I clip them a little bit every day to keep the
arrangement short and round.