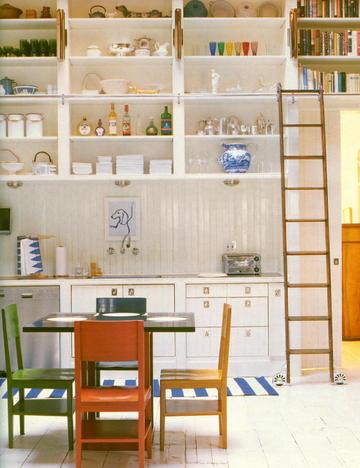 When you are decorating a room think about how you want to use it, i
know this sounds a bit strange, like yeah a kitchen is to cook in, but
is a sitting room going to be for slobbing out and watching TV and
having TV suppers, or will you be trying to seat 12 people in there
when you have people over for supper. This will help enormously with
how you design the room. Be very honest with yourself and don't try to
get a room to fulfill too many functions, it gets very small and
cluttered very quickly that way!
Image from Martha Stewart Living.