Today is the launch of ban.do. It's a place filled with pretty headbands made from floppy vintage flowers, ribbons, feathers and other lovelies. I just adore these hair pieces but my second favorite part are the haikus that accompany each one.
Like this one says," the bride wore off-white, people wondered why she did, she's a silly girl." 🙂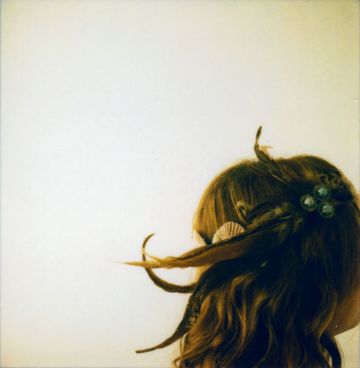 ban.do was started by Jen Gotch and her friend Jaime.
P.S. Jen took these Polas just for us! Pretty great, huh?