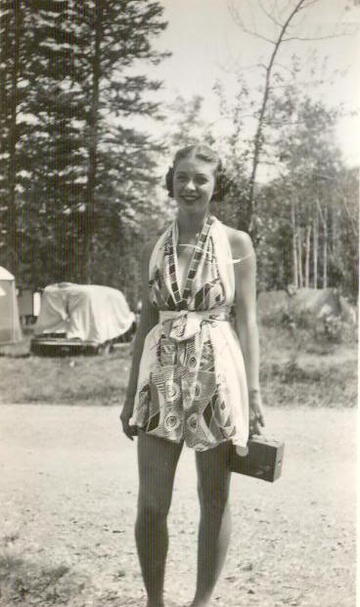 For the remainder of the week, I'll be posting photos from my grandmother's scrapbook. I've been meaning to do it for a while. On Sunday, I was finally able to go visit her and it was fun to go through all of her albums. I find her style so inspirational, especially because she and her sister and their mother sewed all of their own clothing (my mom carried this on and I am afraid it stops with her!). See more photos here.
Above: My grandmother in 1938 in Manitoba, holding a box camera and wearing a scrap of fabric she wrapped creatively to wear to the lake. Below: Posing at a beach in Saskatchewan. Her mother embroidered the initials on her bathing suits.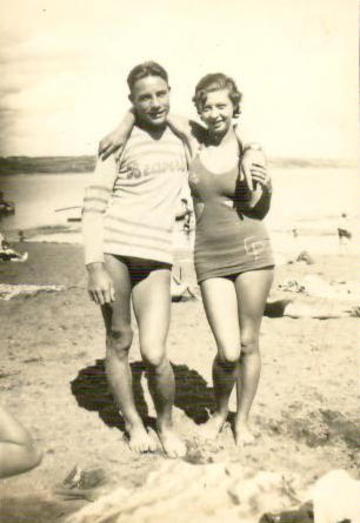 I love this coat but love the hair bow even more.