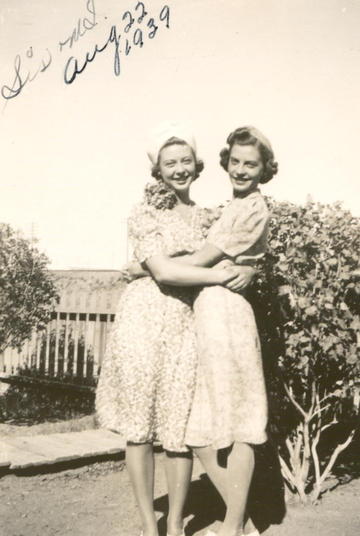 1. Connie (my grandmother) and her sister Dorothy. Taken on Connie's 21st birthday.
2. The luggage was a gift from her family.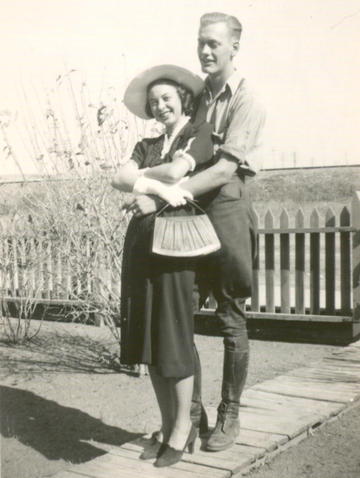 3. With her best-friend and next-door neighbor, Harry.
I often made hats to match my dresses for we were not considered 'dressed' unless we were wearing hats and gloves. Casual dress was saved for the beaches and for picnics.