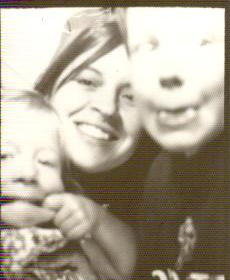 Hello. I have a little piece of news to share. After hemming and hawing over it for several months, I recently decided to take the freelance leap to pursue a jumble of creative endeavors (see here). Part of that includes Frolic!. I am hoping to devote more time to this space without smothering you with posts, boring you to death with long interviews, harassing you with contests, or over-analyzing your every move. I love interacting with readers but I don't think about what you might or might not like when I post something. I started this blog simply as a way to purge all the lovely things I come across and I didn't really care if someone was going to read it or not.
Now you are all here (so happy that you are!) and also there is a huge blog-mania (my Google Reader is overflowing), I think it is only right that if I want to stay true to my organic philosophy, I ask you if there is anything at all you'd like me to change or something you'd like to see more of in this place (even if it is a contest or two) to keep it from getting stale. Let me know your thoughts, questions, opinions if you care to. And, thanks for being here. I adore you.
Photo is from last weekend. My nieces and nephews were in town for a visit and we had quite a fun time in the Ace Hotel photobooth.