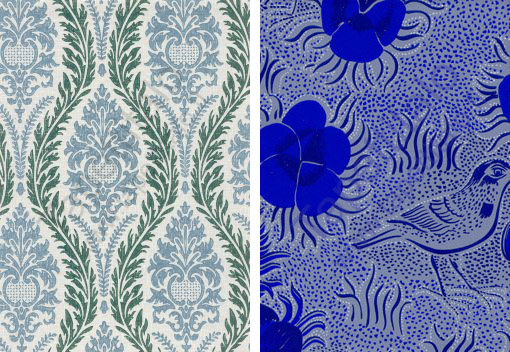 There are no doubt lots of reasons to visit Finland but I might plan a trip for the sake of visiting this shop.
Can you tell I love wallpaper? I have lots more of it to share this week, including some vintage rolls I've recently purchased on eBay that are really something. And I've just seen that Elle Decor has a feature called "Wallpaper the Ceiling". Yes, absolutely, I agree.
Two lucky little ladies in New York have rooms wallpapered in the Tapettitalo papers, as seen in last month's Elle Decor — I'll scan it if I can find it.