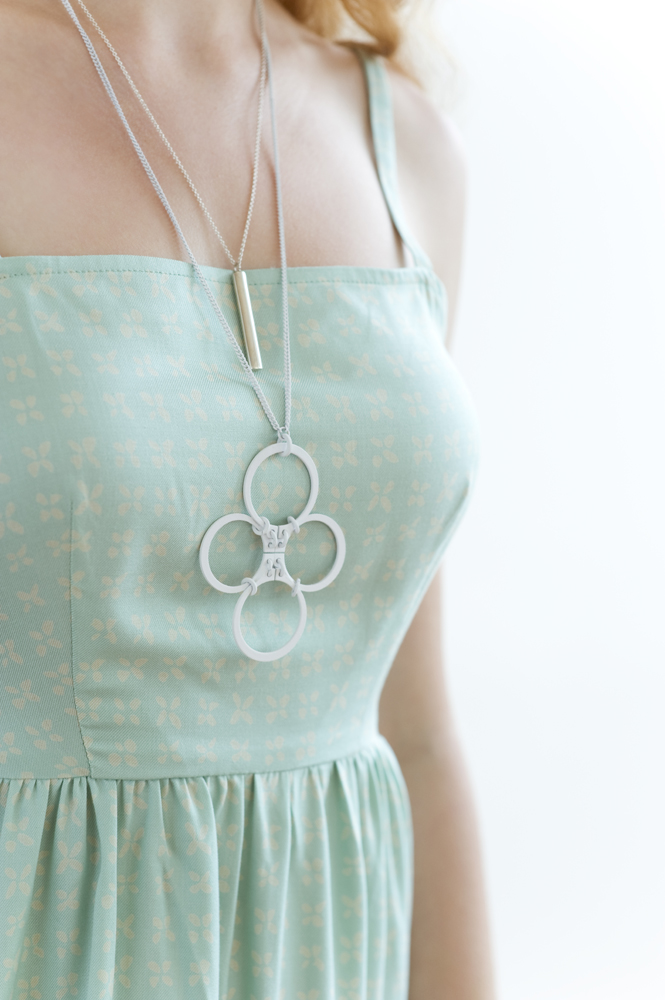 Supplies
All supplies can be purchased at the hardware store except the ribbon/chain and O ring.
2) 1 1/4 external retaining rings
2) 1 1/8 external retaining rings
8) M4 split lock washers
1) M5 split lock washer
1) Jewelry O ring to attach chain to pendant
2) pliers
Chain or ribbon to hang pendant on
Toothpicks to spread epoxy
Epoxy (5 minute set works best)
Floss to hang necklace up for spray painting
Spray Paint (we used white)
Spray Primer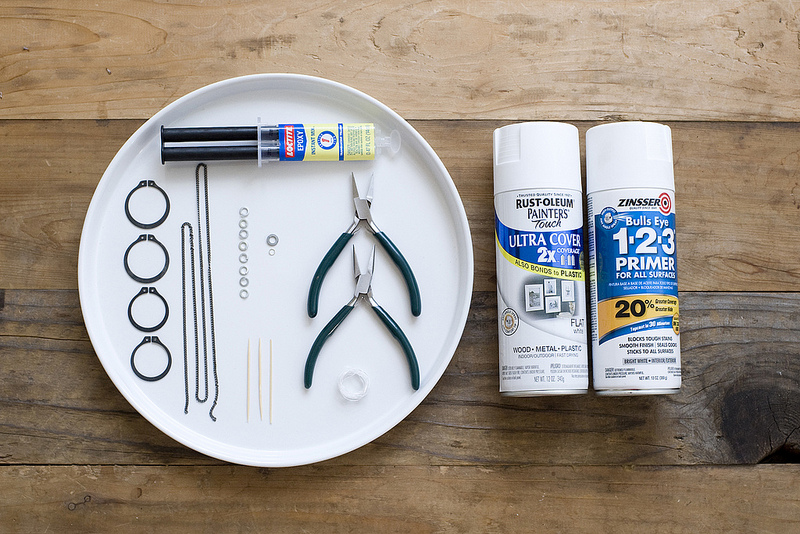 1. Lay out the four external retaining rings, the larger size will be the top and bottom and the smaller size are the sides of the pendant.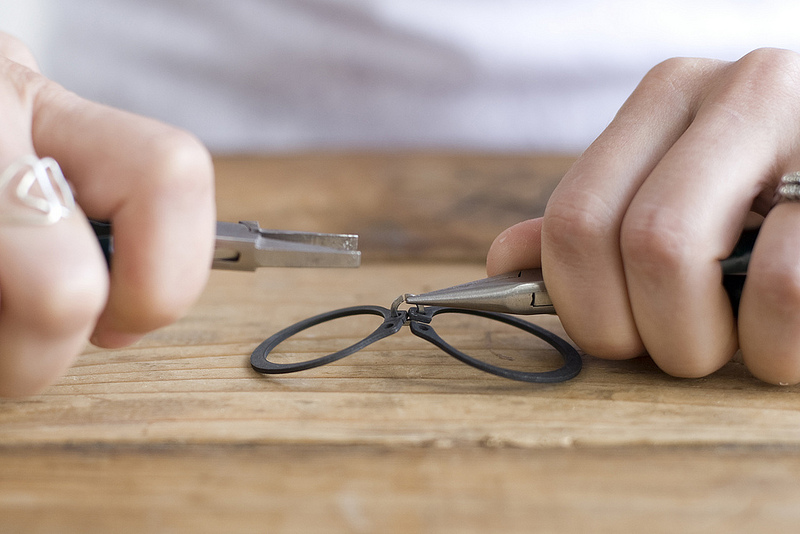 2. Using 2 pliers twist open four of the M4 split washers and insert through the holes, connecting the four retaining rings. Close the washers.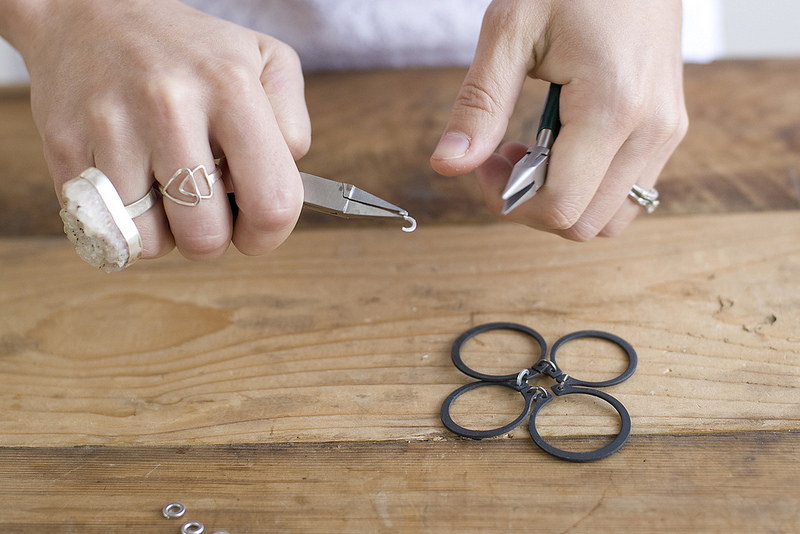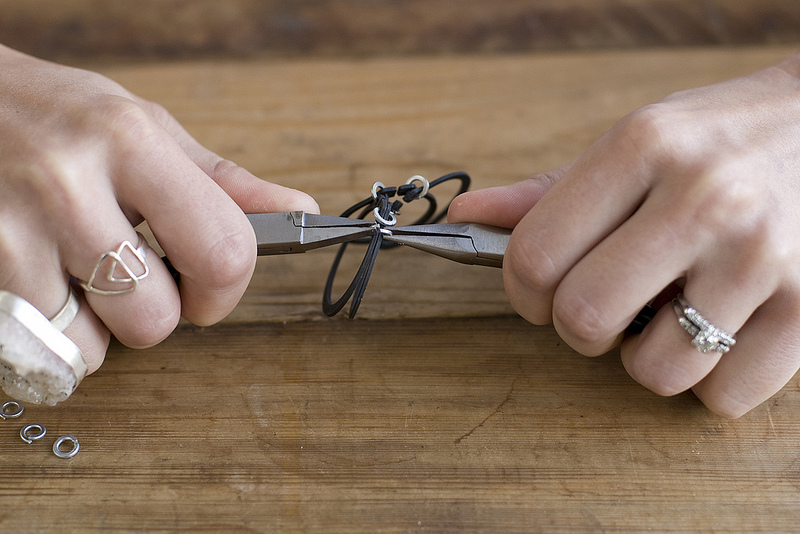 3. Open the remaining four of the M4 split washers and insert and close them where the retaining rings meet and overlap each other. It's easiest to close them towards the bottom and slide them up afterwards.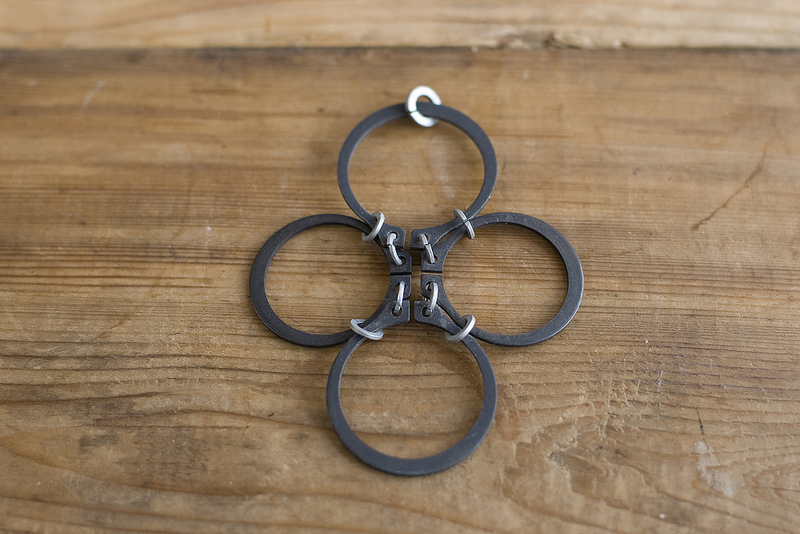 4. Open and insert the M5 split washer on one of the larger retaining rings. This will be the top of your pendant.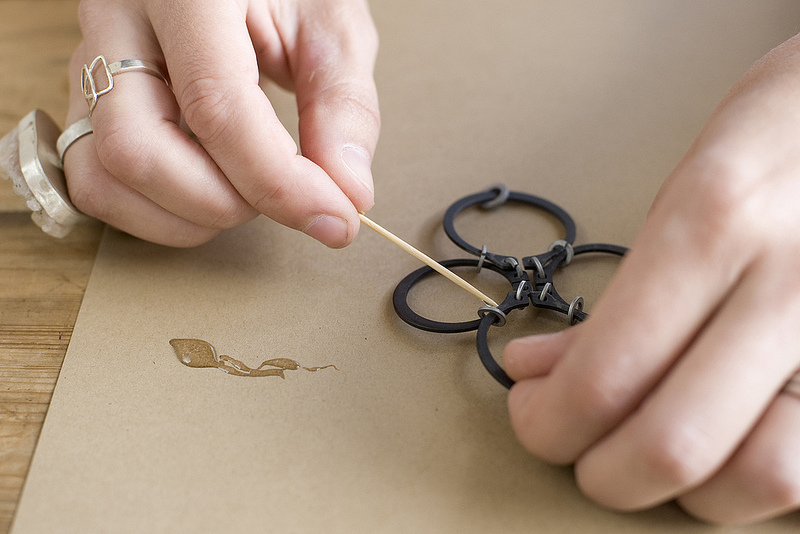 5. Mix your epoxy on a disposable surface and apply with a toothpick to the four places where the retaining rings meet. The side pieces of your pendant should be touching and the top and bottom pulled out slightly. Make sure everything is lined up! Follow the directions on the epoxy for how long the piece should sit after application before handling but it's usually best to let it sit overnight.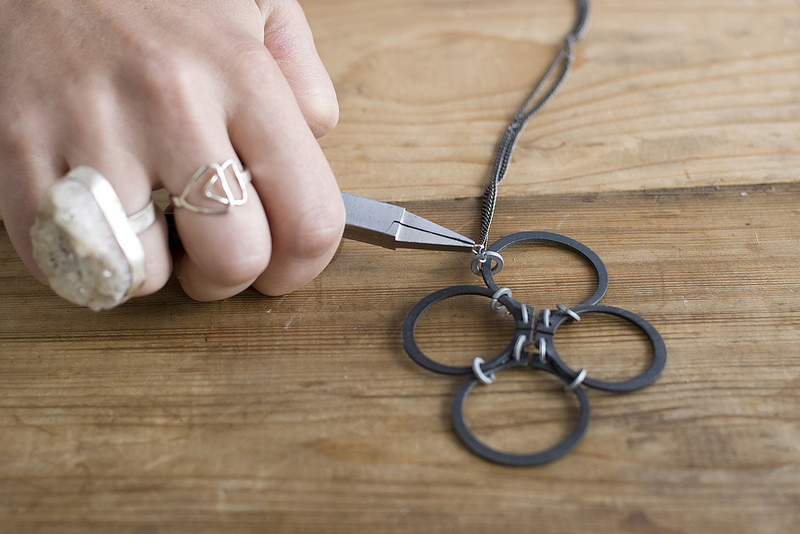 6. Attach the chain with the O ring from a jewelry supply store (these are thin enough to slide through the two ends of your chain) to the M5 split washer. Tie two pieces of floss through your chain (if you are using ribbon then just attach the floss to the M5 ring and add your ribbon to the necklace after the spray painting is complete). Hang outside where you can spray paint safely.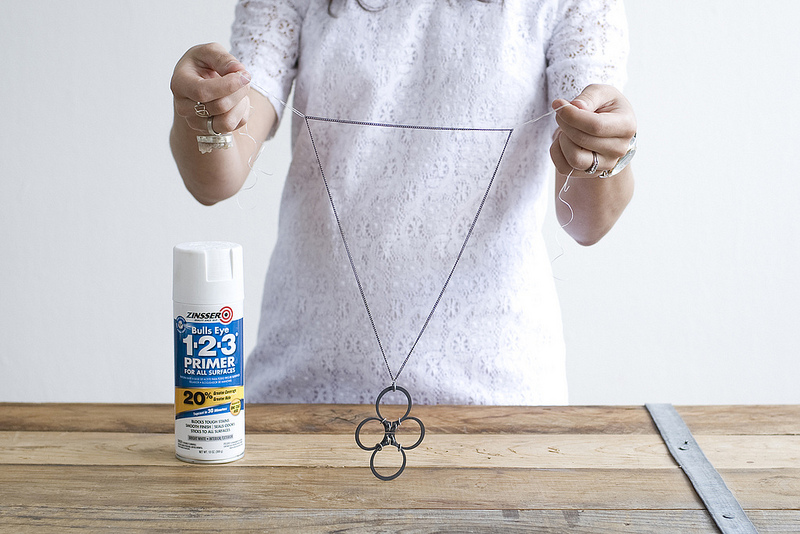 7. Paint the pendant and chain with the primer- make sure you coat the entire piece. Follow instructions on can for setting time before applying the final coat of paint.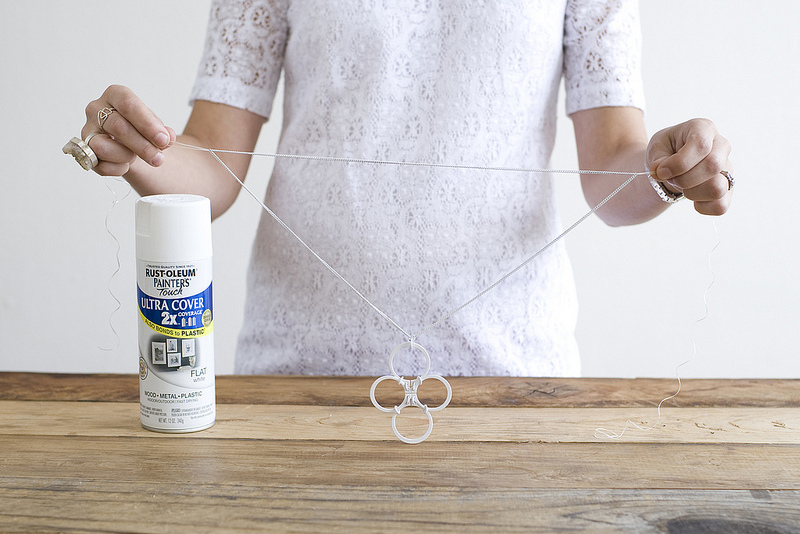 8. Spray paint the entire piece and let dry overnight.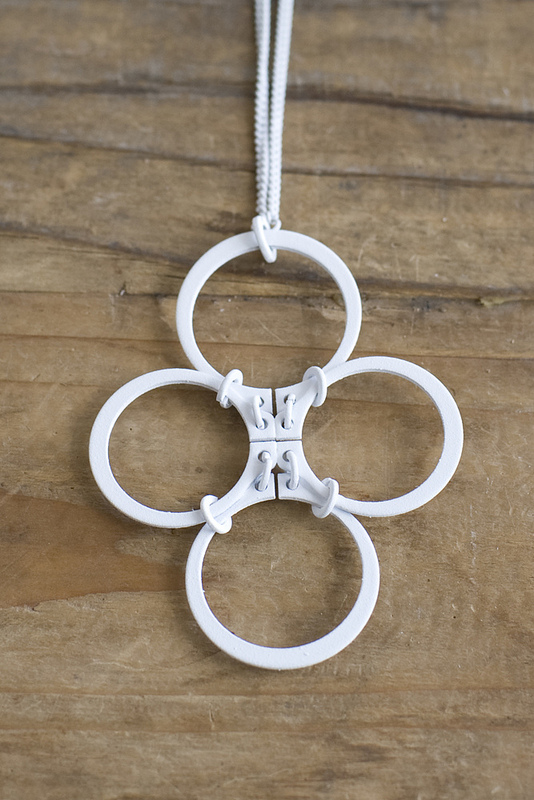 Enjoy!
Photos by Lisa Warninger. Styling by Lauren Hartmann. Concept and How-To by Colleen Smith of BEVIN. Created for Frolic!