In this citrus twist on a pineapple upside down cake, the juice from the tangelos mixes with the caramel to create a luscious sauce that soaks into the moist cake, making a gooey top. Tangelos, a hybrid of grapefruits and tangerines, taste a lot like oranges, but are juicier and have a thinner rind, making them ideal to be caramelized. This is not a hard cake to make, but your friends will think you a culinary genius!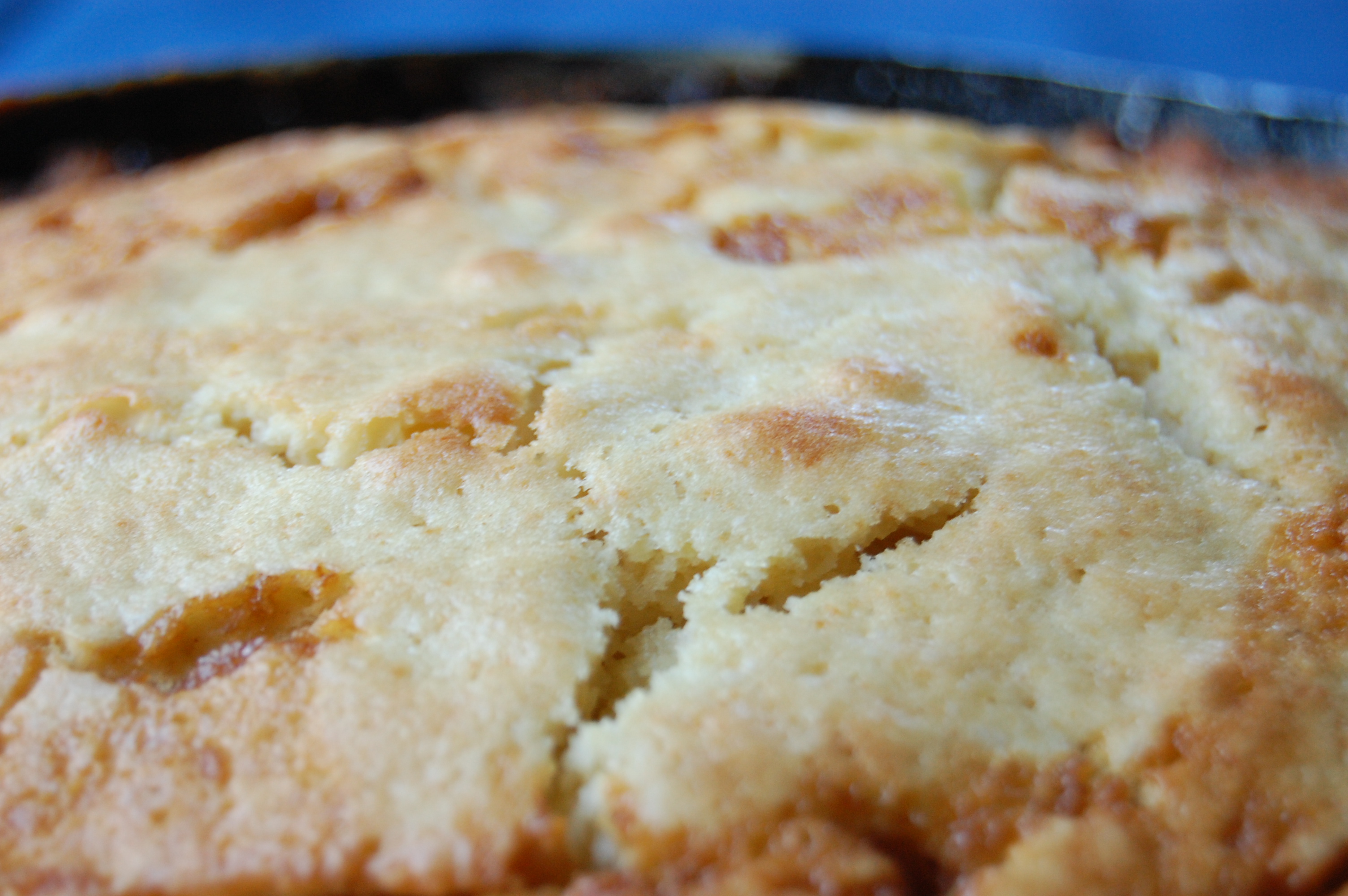 3/4 c. butter
1 1/2 c. sugar
2 t. vanilla
2 eggs
3 c. flour
1 t. baking powder
1/4 t. salt
1/2 c. buttermilk
zest of 1 orange
juice of 1/2 orange
3 egg whites
4 T. butter
1/2 c. brown sugar
2 Tangelos, thinly sliced
Preheat oven to 325.
In an electric mixer, whip the butter until fluffy, about 5 minutes. Add the sugar and vanilla and mix until incorporated. Add eggs one at a time, mixing after each one.
In a separate bowl, mix the flour, baking powder and salt. Alternately add the flour mixture to the butter mixture with the buttermilk, beginning and ending with the flour mixture. Stir in the zest and orange juice. Be careful not to over mix the dough.
In a separate bowl, whip the egg whites until they have stiff peaks, about 2-3 minutes. Gently fold the egg whites into the cake batter, until they are fully incorporated. Set batter aside.
In a cast iron skillet, melt 4 T. butter and brown sugar and cook over medium high heat until bubbling. Place the sliced Tangelos in the caramel, covering the bottom of the pan. Let cook in the caramel sauce for about 5 minutes. Remove skillet from heat. Pour cake batter over the caramel sauce and tangelos. Caramel may come up the sides of the pan and mix with the batter a bit and that's okay.
Bake for 50 minutes at 325. Let it sit for 5 minutes, then cover with a plate and flip the skillet upside down to reveal the tangelo covered cake. Let cool for a few minutes, then serve warm.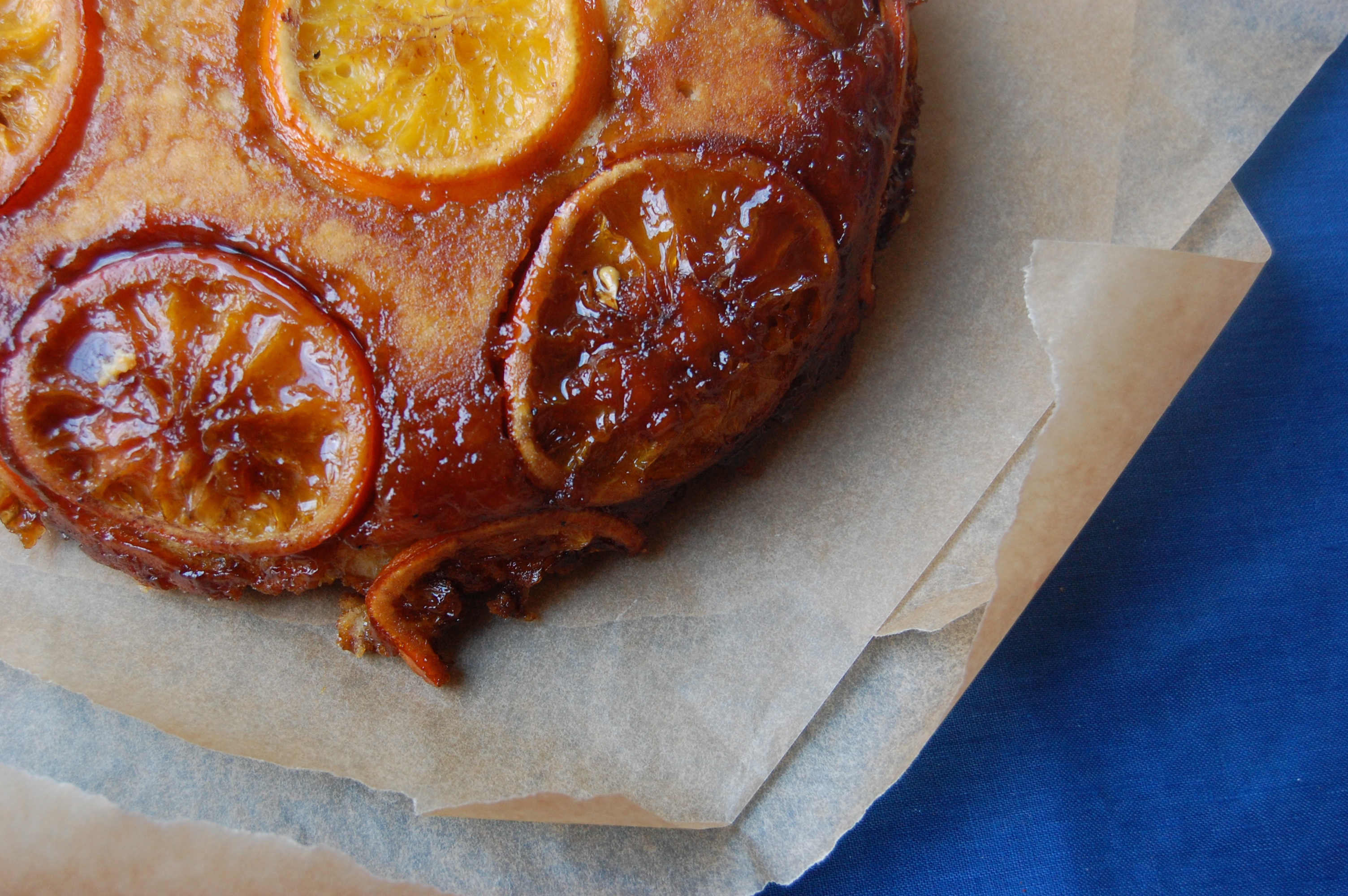 Recipe and text copyright Elizabeth Fuss. Photo by Chelsea Fuss.