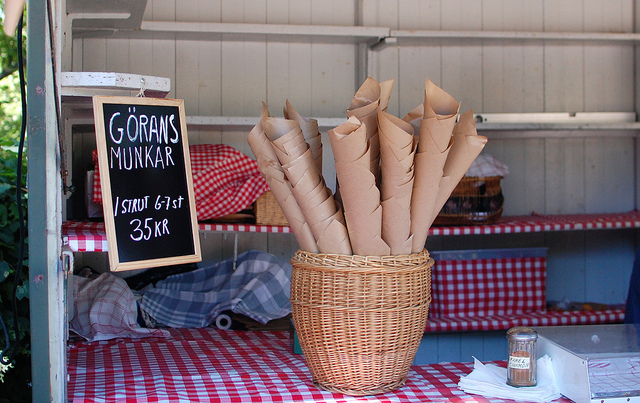 I loved the little food stands at Skansen last weekend. The displays were so fun!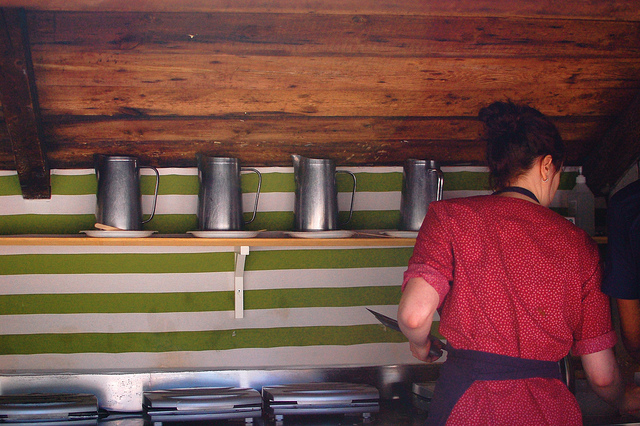 And, then there's my favorite thing I've eaten so far: A flatbread cone filled with mashed potatoes, fried elk, and cloudberry creme fraiche.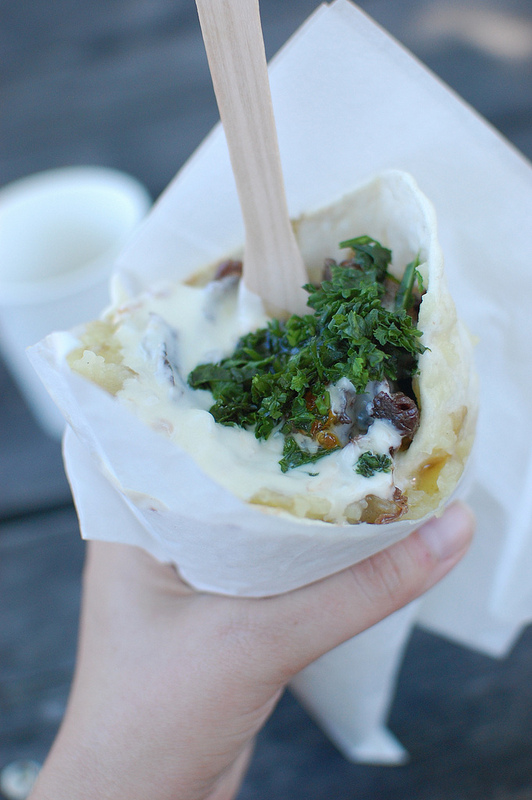 P.S. I've extended the Cloth & Goods Giveaway another day. Enter here!