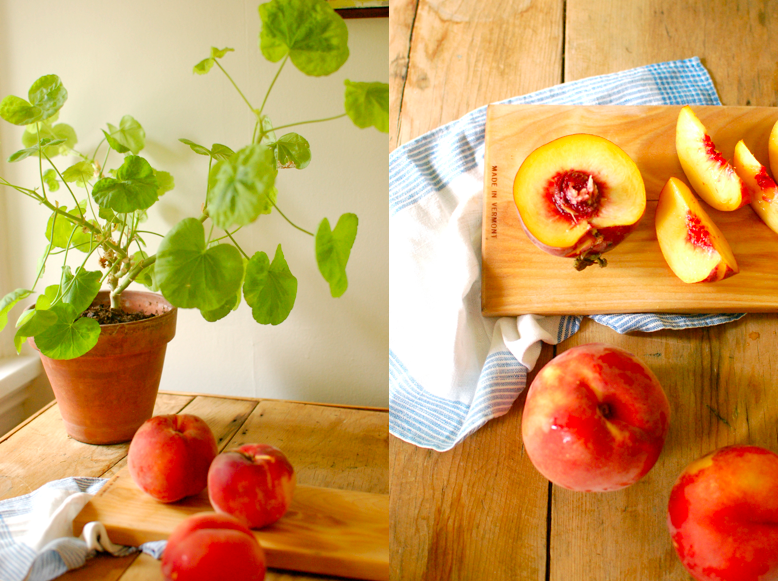 I'll be re-sharing some of my favorite summertime posts while I get settled after a week of travel and photo shoots. It was great to be back on set after a year (shooting at the Oregon Coast for Anna Joyce as well as a new flower class) but I am glad to be back in the countryside, enjoying a slow pace for a bit, catching up on work, and getting ready to move. This summertime peach dish is one of my favorite things to eat this time of year.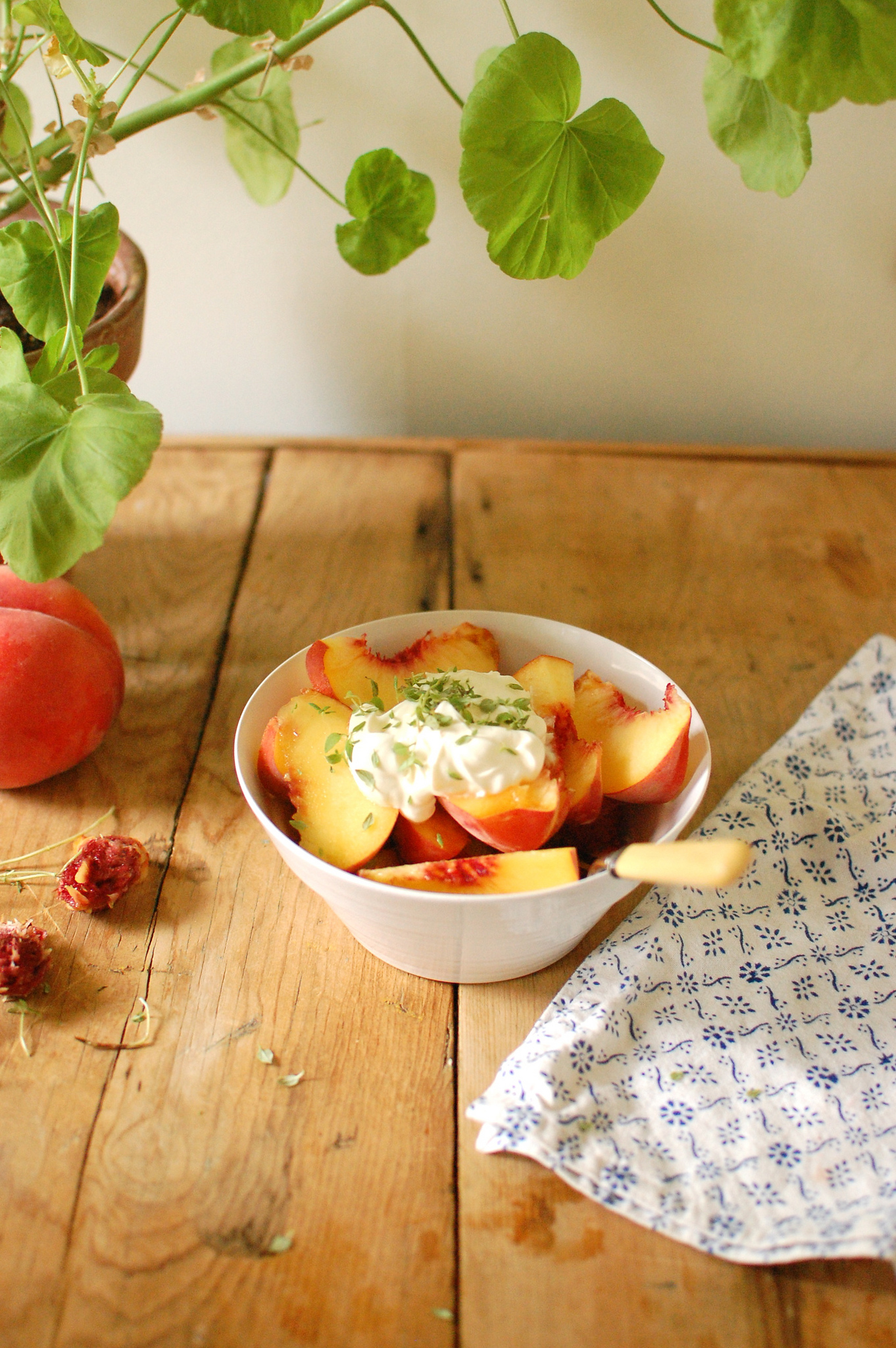 How to eat summer peaches:
Slice organic peaches into a bowl.
Top with a dollop of creme fraiche.
Sprinkle a bit of fresh thyme on top.
Sit under a tree in the shade and eat slowly by yourself.
Enjoy! Type to you soon!
P.S. You  might also enjoy:
How to Make the Perfect Soft-Boiled Egg
Chickpeas for Lunch in Beja, Portugal
Behind the Scenes with My Life in Sourdough
How to Make Flavoured Creme Fraiche
xo
Chelsea
Photos: Chelsea Fuss, taken in Portland.