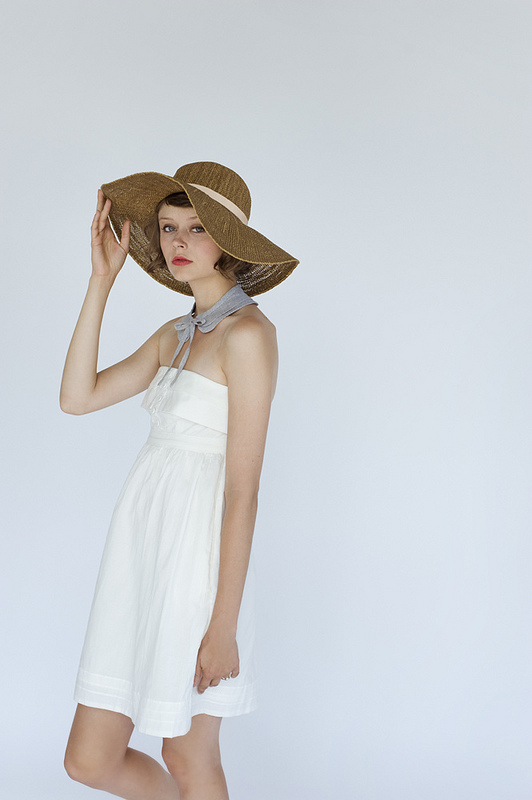 We've had gorgeous, sunny weather here in Portland and I am headed to Miami this week, so in the spirit of lingering warm weather, I thought it would be fun to post this adorable summery project from Hetterson. The tiered, peter pan collar is the first in a series of collars we'll be sharing. Our friend, Skye, wears it with a white cotton dress from Gap and a sun hat from Fred Meyer  with a leather tie added by Hannah. The Photography is by Lisa Warninger.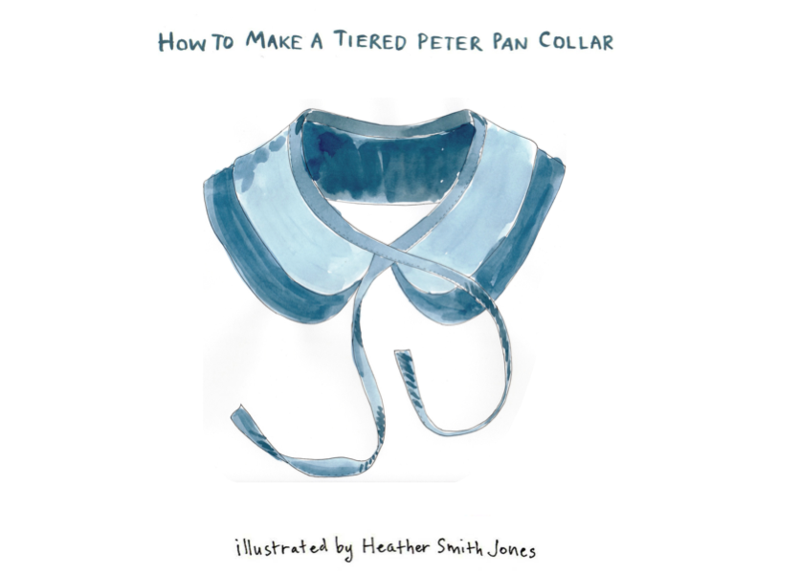 Press here to download the pattern and instructions, illustrated by Heather Smith Jones. For the fabric, Hannah used a striped navy organic cotton voile. This collar would be super sweet for any season! If you make it, we'd love to see your photos!
P.S. You can see our first post in this series, right here (there's a bunny rabbit!).
Photos: Lisa Warninger. Idea, Pattern, and Styling: Hetterson. Creative Direction: Chelsea Fuss. Illustrations: Heather Smith Jones. Graphic Design: Amy Wiltbank. Model: Skye Velten. Hair and Makeup: The Ginger Suite. Assistants: Julia Langston and Kelly Searle. Created for Frolic! Pattern is for for non-commercial use only.