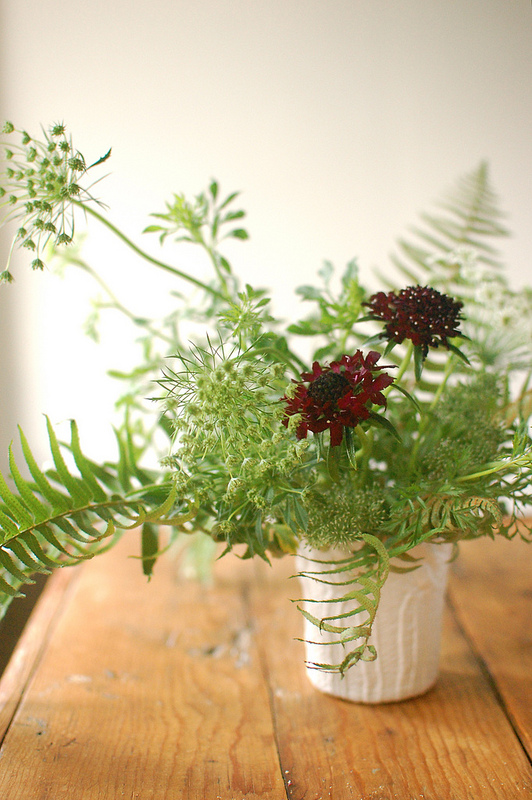 I've been loving this little flower arrangement on my coffee table. It has ferns, scabiosa and queen anne's lace. Hope you guys have a great weekend! Head over to Babble, to read more of my posts from this week:
15 Gorgeous Scarves to Add to your Fall Outfits
Remember the Old American Girl Catalogs?
Have a great one!
Photo: Chelsea Fuss. Vase: Haunt.
More flower ideas:
How to Make a French Hand-Tied Bouquet