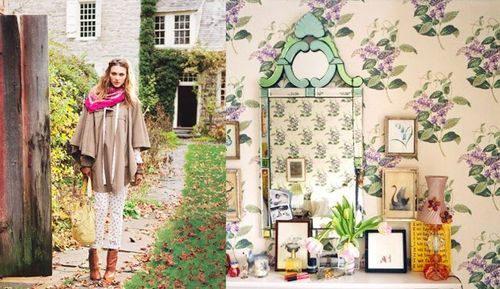 Last week I showed you images of my apartment as is. Now I can show you the fun dreamy stuff. I am excited to have the assistance of Elizabeth Dye on this project. You know her for wedding dresses, but she's actually got a whole slew of other talents and titles up her sleeve including Interior Designer.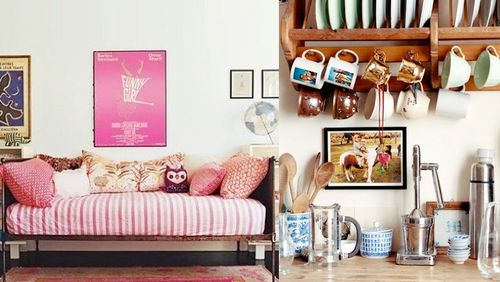 I am not out to do anything too fancy. I want a comfy, cozy, girly, organized apartment that is efficient and fun for living, working, and entertaining. Now that I am in my thirties, I am after something a little bit grown-up. I like English. I like a bit of pink. I like floral patterns and mixing patterns. I don't like things to look too perfect. I don't want it to actually look like I had an Interior Designer helping me. I'd say my style is traditional with a youthful twist (I don't want to grow up entirely!).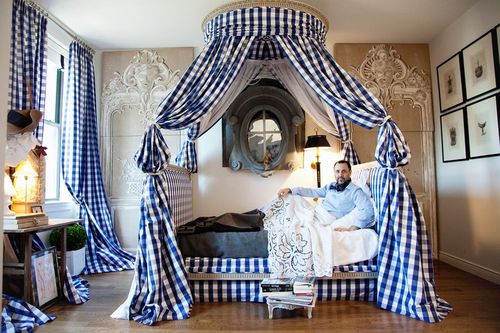 Haha! This photo is a bit over the top! Elizabeth and I both agreed that I should use things I have and only make a few, thoughtful purchases.One thing I do have is a lot of gingham! I have about 50 yards left over from a project (Ha! I am sure you can guess which project, if you read this blog a lot). So that will most certainly be appearing somewhere.
More of my inspiration here. I've also added a new category to the left called "My Apartment Project" so you can follow the series. 
Photos: Lucky Magazine, Domino Magazine (2,3,4), The Selby for NY Magazine.