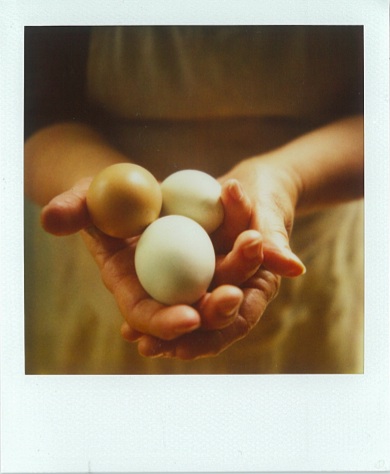 We've had glimpses of spring here in Portland this week: A little bit of sunshine along with some daffodils poking their heads up! My mom has been sharing the eggs from the chickens she and my dad keep. Have you ever tasted a fresh farm egg? It was only recently that I ate one. I'll never go back now! Hope you all have a lovely weekend!
P.S. So saddened to hear about the earthquake in Japan. You can donate here.
Polaroid by Chelsea Fuss for Frolic!