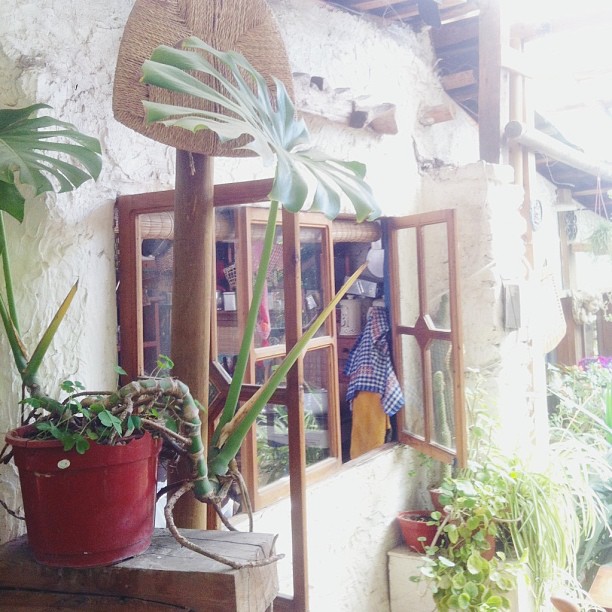 I hope you guys are up for more trip photos! I wanted to share another favorite place from my weekend in Chile last month. Los Dominicos, a handmade market with 150 different craftspeople, was our first stop in Santiago. We wandered around in awe. There were leather goods, shoe makers, weavers, basket makers, sculptors, potters, and more! This little village oozes with authenticity. I was inspired. To support more craftsmen, and be more thoughtful of what I buy and who I buy it from.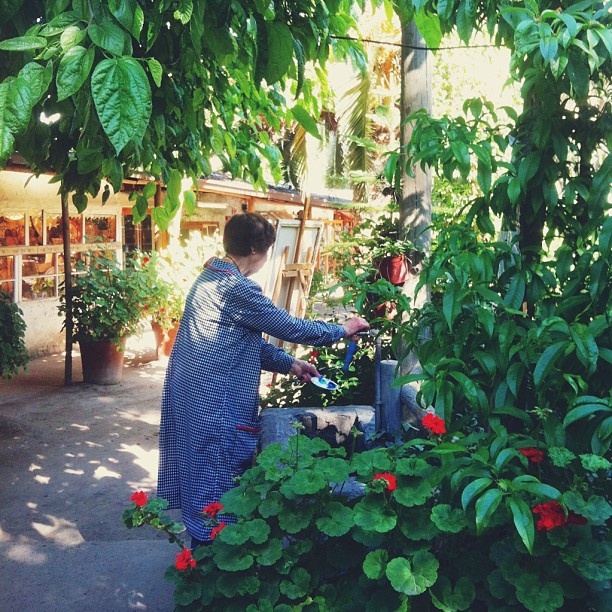 Los Dominicos feels like an oasis away from the busy city of Santiago. Little container gardens, and plants are woven into the village. This darling woman was washing her painting palette amongst the geraniums (in a gingham smock, of course!).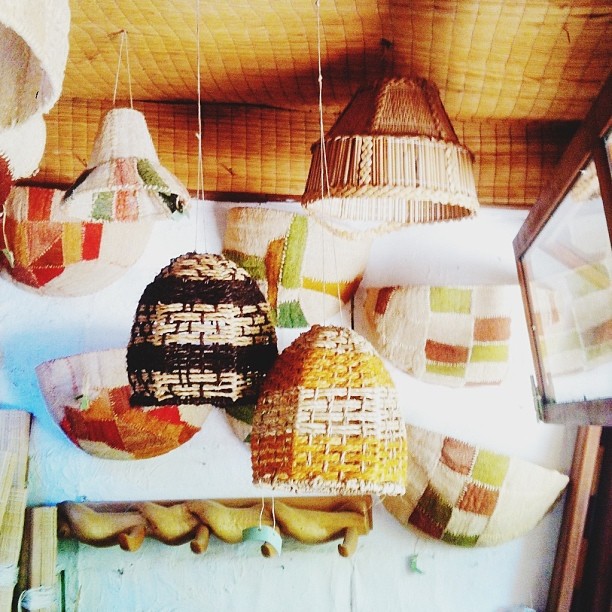 One of my very favorite studios (seen also in the top photo) belonged to Elisa Muñoz Méndez who makes baskets and weavings.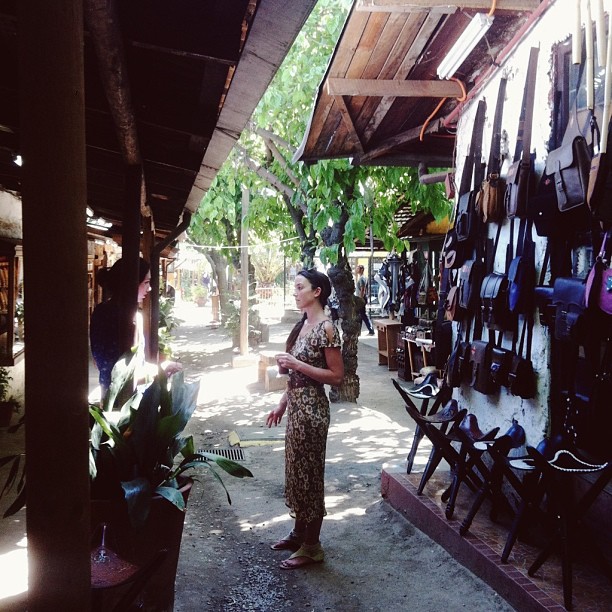 Here's one of the leather good stalls, filled with stools, purses and bags.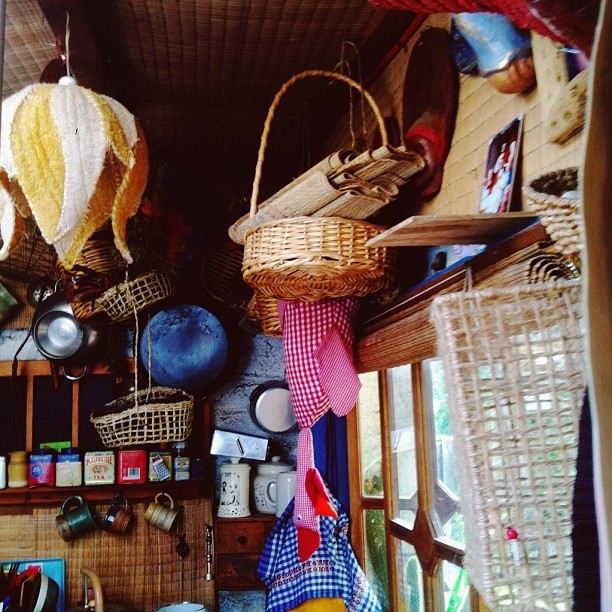 Another shot of Elisa's shop. I couldn't get enough of  her wee studio stuffed with the most charming clutter and beautiful pieces of art!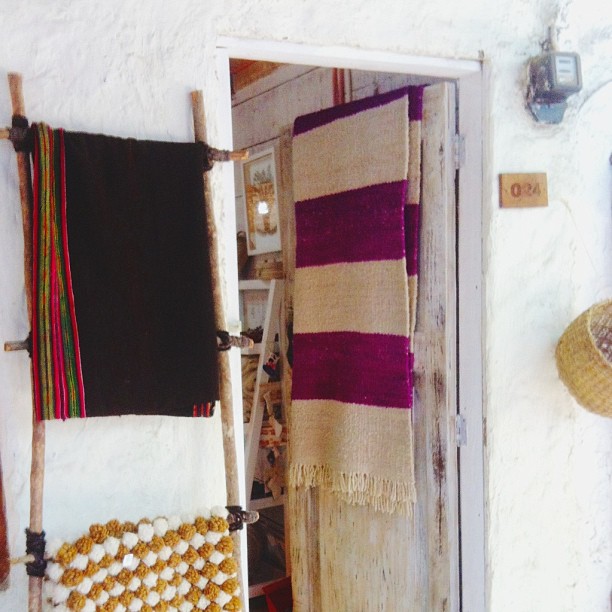 This little textile shop was a favorite!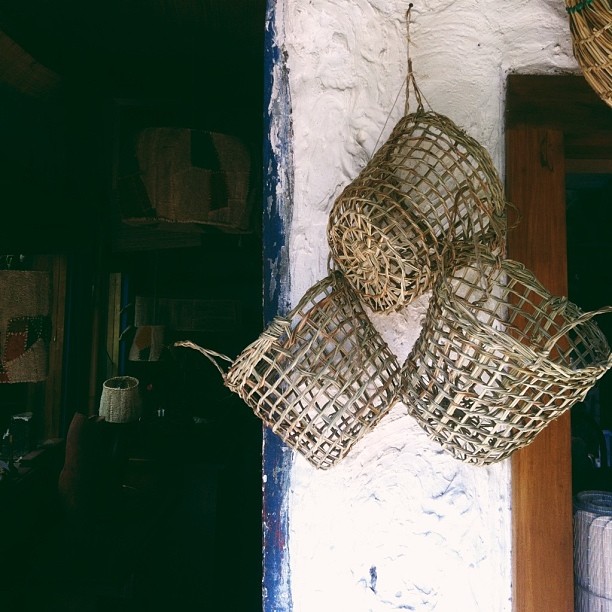 More baskets by Elisa. I bought one and am now using as a fruit basket in my kitchen.
You can shop some of the goods from Los Dominicos in this online shop.
Have any of you been to Los Dominicos? What did you think? Where's your favorite place to shop handmade?
Snaps by Chelsea Fuss.