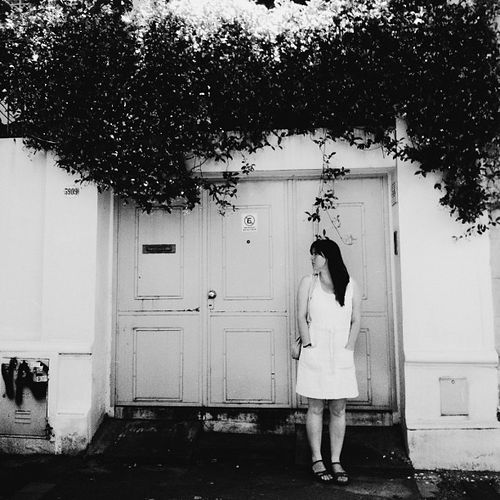 As an expansion of a post I wrote last year for Babble, I wanted to share my travel philosophy here on Frolic! I don't have a big budget for fancy vacations and incessant jet setting but I've figured out a way of traveling that works for me. 
Admittedly, I don't have the complications of kids and pets to worry about and I do have a flexible job. These freedoms make it a bit easier, but don't in and of themselves make it possible . Here's how I make it work: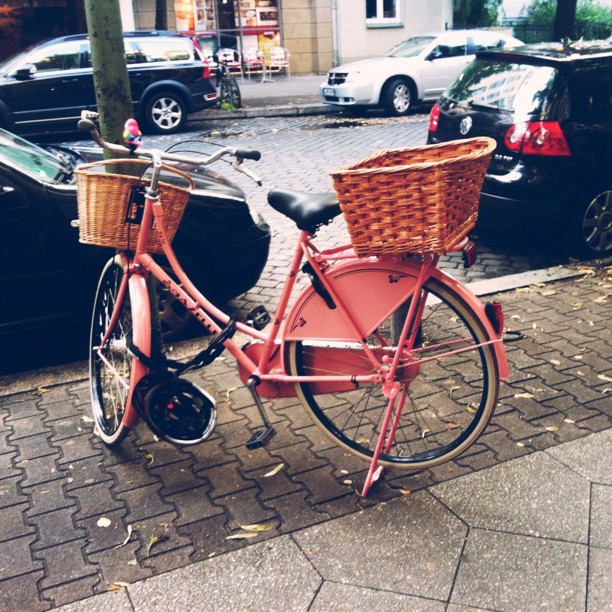 – Stay Awhile. Plane tickets are expensive these days. For me spending around a grand on a plane ticket, means I want to stay for around a month to get the most out of the ticket cost.  I also love the freedom that comes with having time to settle in some place.
– Root Yourself in One Place. I pick one city and I pretty much stay there. Traveling itself is costly, so I try to keep the actual traveling (planes, trains, rental cars, hotel stays, eating out) to a minimum. It saves pennies and it makes for an authentic, cultural experience. I am interested in doing as the locals do. So I work, I visit coffee shops, ride public transportation, explore and walk. I see sights, but they don't dictate my schedule.
– Rent Your Home. I sub-let my home so I don't have to worry about rent while I am away. In the past I've used Airbnb where 90% of the experiences were great! One experience, however did burn me a little so since then I've rented to just friends or people I've at least met.  It's so nice to have someone I trust in my house while I am gone, knowing that everything is taken care of and it's a huge bonus not to have to worry about the biggest expense for the month, while travelling.
– No Hotels. I almost never stay in hotels. I stay with friends or rent an apartment or cottage through Airbnb or vacation rental sites. Almost always cheaper than a hotel, and often immensly charming, apartments offer the advantage of cooking at home which saves on food expenses and gives you the advantage of grocery shopping in a foreign place, which is one of my favorite things to do on trips! If I stay with friends, I help out in the ktichen, pitch in for expenses, and figure out my own transportation. Staying with people is a great way to immerse yourself in the culture and make friends! And for many hosts, it's a great honor for them to share their traditions with you. If you don't have friends in foreign places, try Couch Surfing or Workaway.
– Bring Your Work. While this isn't possible for everyone, consider if it might be a possibility for your job. The balance can be tough so I try to keep a schedule of working early in the morning or late in the evening and using the other time to explore. Sometimes you can really work the time difference to your advanage.  I wouldn't be able to get my job done if I was jetting all over, so this is another reason I root myself in one place.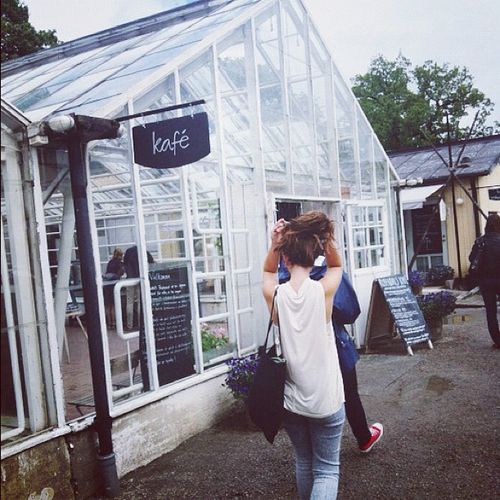 – Don't Spend. I don't buy souvenirs or spend a lot of money. I purchase food and necessities and inevitably pick up a few special handmade items or some clothes but I try not to go crazy buying a lot of stuff or bringing back tons of gifts. I take a lot of photos and hope to have a lot of expieriences to bring back to the states to share.
– Take Public Transportation. I almost never rent cars. I use public transportaion, walk, and bicycle. While staying in a more remote area outside of Stockholm, I walked a mile to the bus stop and caught a bus with three transfers to the city. It took about an hour total, sometimes longer. It could be a pain sometimes but I met friends, got lots of exercise, and even happened upon a moose! This saves so much money and I find the slower, simpler pace of life incredibly healthy and refreshing.
– Pack Light. The fees for baggage are so expensive these days so I try to bring as little as possible. Last time I was away for 6 weeks, I lived out of a backpack. It made it easy and inexpensive! I brought a small tote bag to carry back a few items on the plane.
I'd love to hear how you travel and about your adventures! Leave your tips and thoughts in the comments. More of my adventures and tips are right here. Happy traveling!
xo
Chelsea
Top photo by my friend Jen. Other two by me.