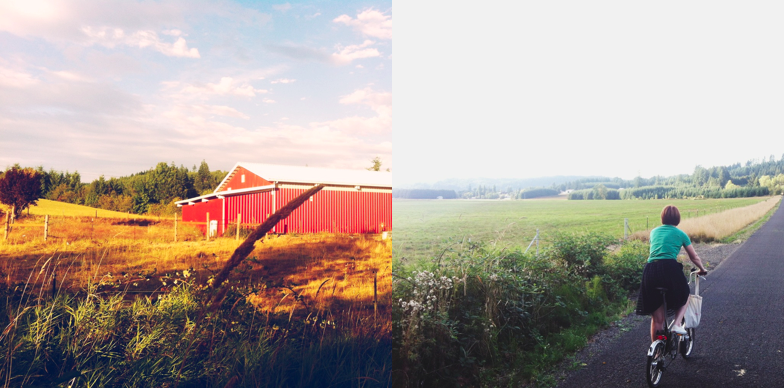 A couple weekends ago, I took a Beloved Bicycle (bottom, right) for a test ride. It seemed like a good opportunity to try out a new bike trail my friend Sara told me about. The Banks to Vernonia trail outside of Portland is a paved trail that runs twenty-one miles through forests and pastoral farmland.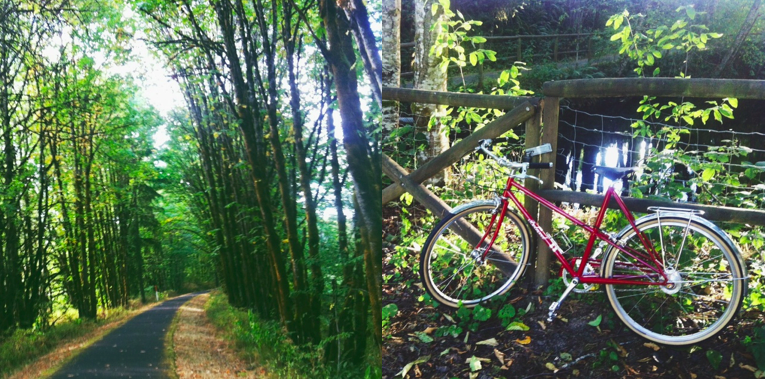 The Beloved bicycle rode like a dream. Handbuilt here in Oregon of the best materials, Beloved bikes are heirloom quality and a perfect blend of practicality (they are super lightweight!) and good looks. I could go on and on but basically I am ready to trade my rickety car in for one of these beauties. 
After our bike ride, we devoured burgers at Helvetia Tavern! Thanks for the fun day, Sara!
More bike posts:
Reflective Biking Vest (Anabela made one inspired by this post.)
Photos by me. Taken with the iphone and VSCO Cam. Thanks to Beloved for lending me a bike for the weekend!